Welcome to God's Creatures!
 This is a site dedicated to God's creatures.  Scroll down to see what's new!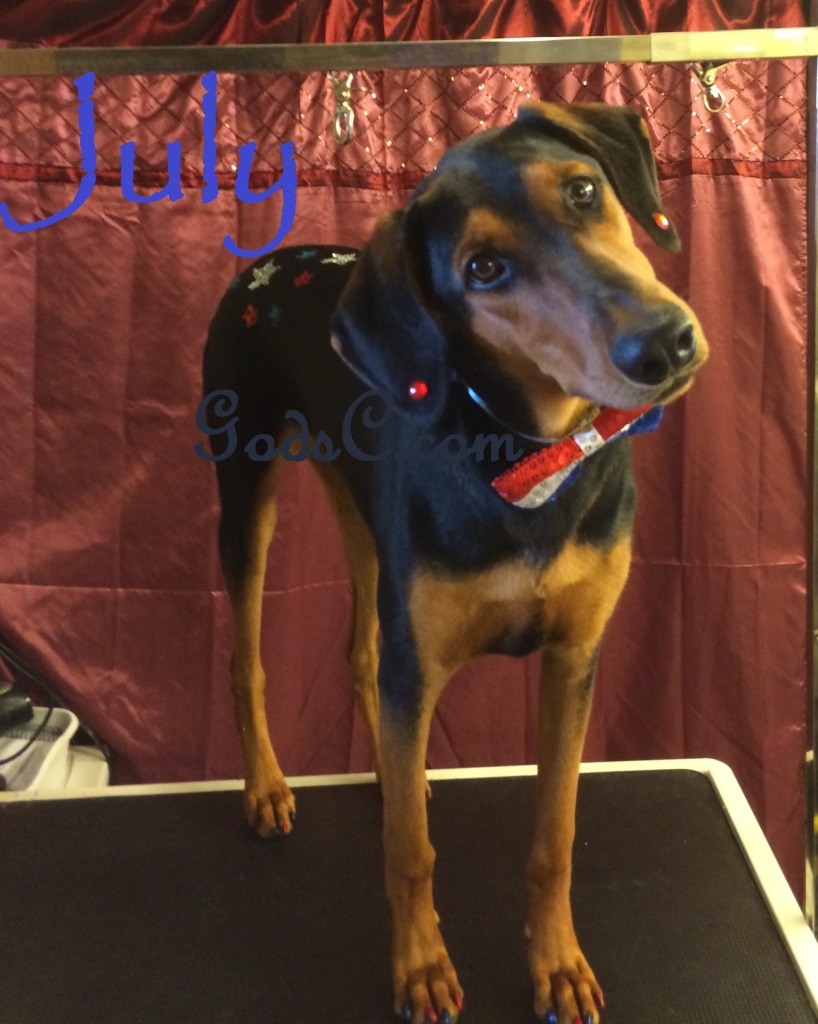 ____________________________________________
News
Date: 4/5/15
As of April 4th our Bichon Frise JOLINE'S FAIRSPRIDE GOD'S CREATURES KING XERXES wins his first point towards his Grand Championship!!!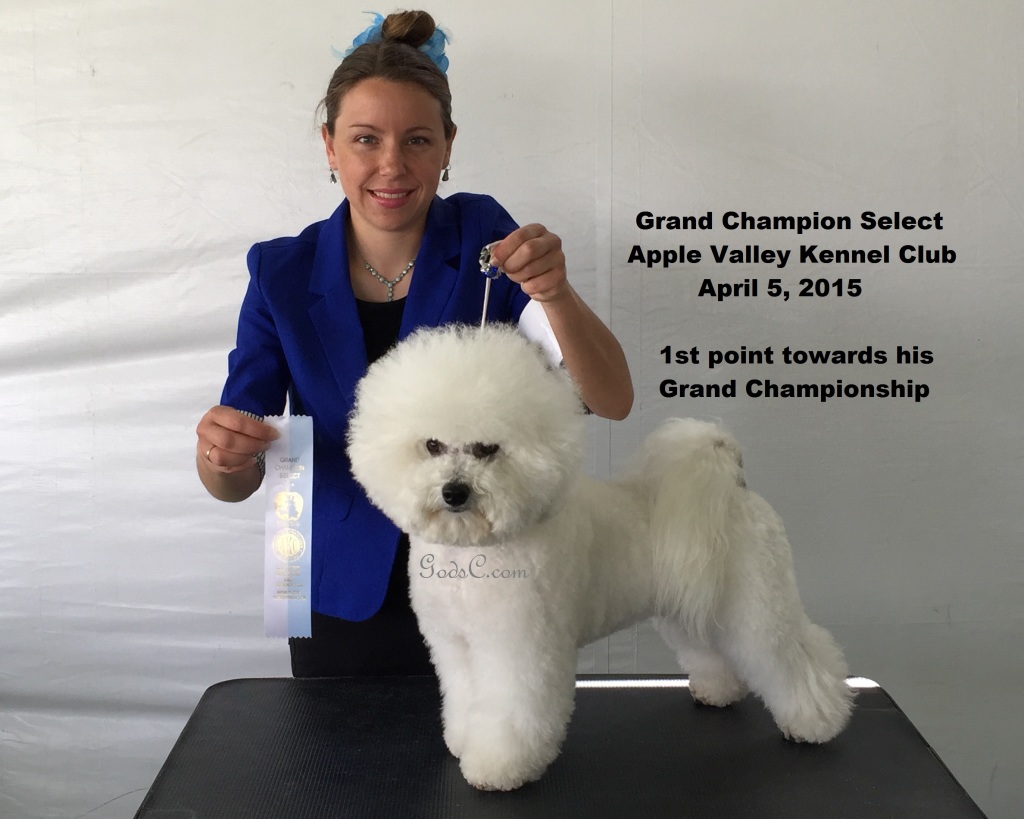 Date: 3/2/15
As of March 2nd our Bichon Frise JOLINE'S FAIRSPRIDE GOD'S CREATURES KING XERXES became a Champion at the Scottsdale Dog Fanciers Assoc. show!!!!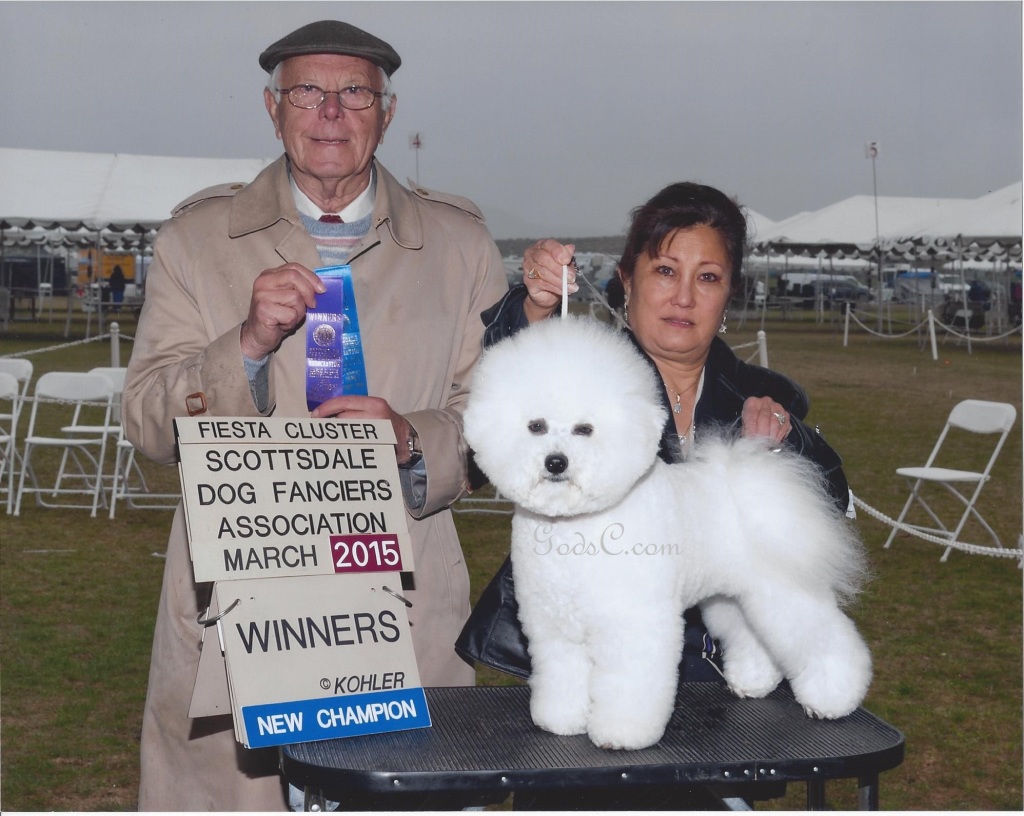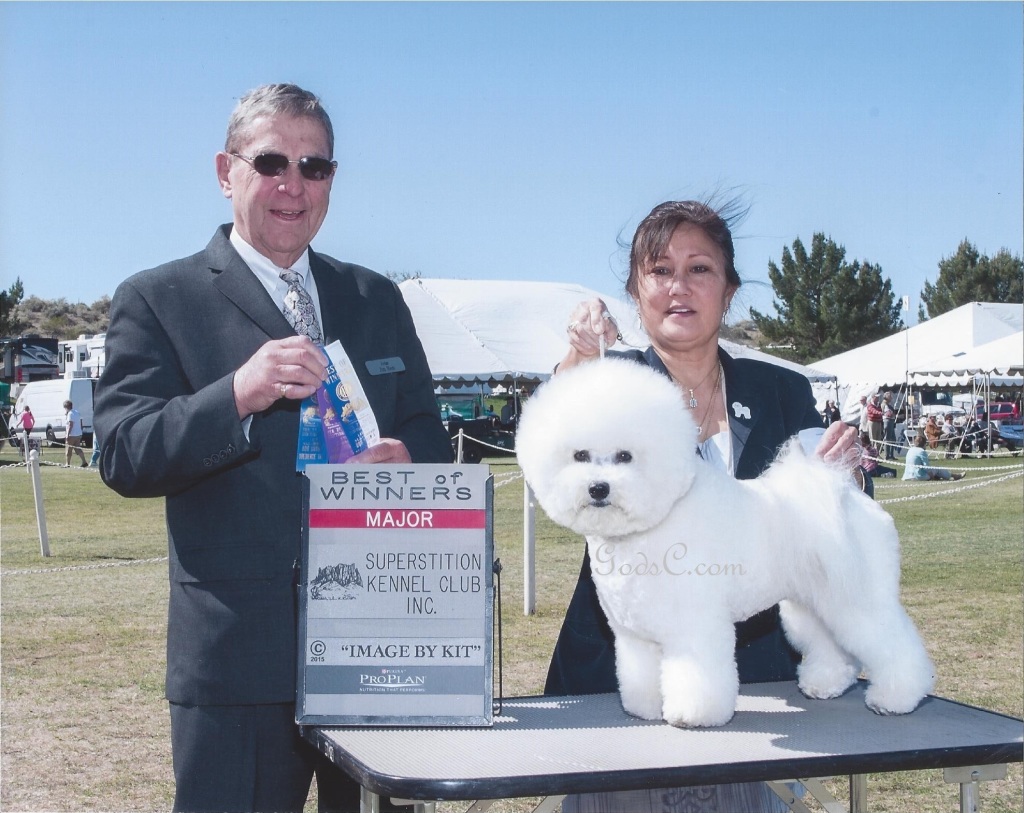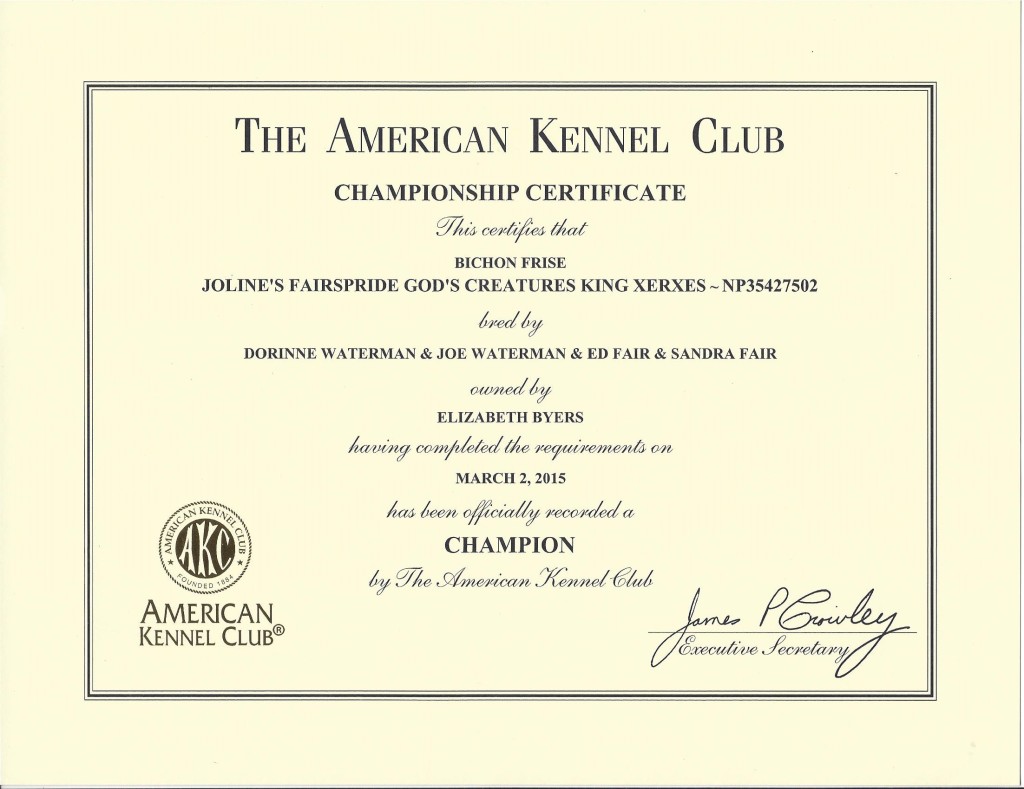 How a dog becomes a Champion: The American Kennel Club requires a dog to obtain a total of 15 points with two major wins (a major win is worth three points or higher) to become a champion. The majors must be won under different judges and at least one other judge must award some of the remaining points – so you need to win under at least three different judges.
Date: 2/20/15
Queen Hadassah & King Xerxes each take a big WIN
at the Bichon Frise specialty show on 2-20-15!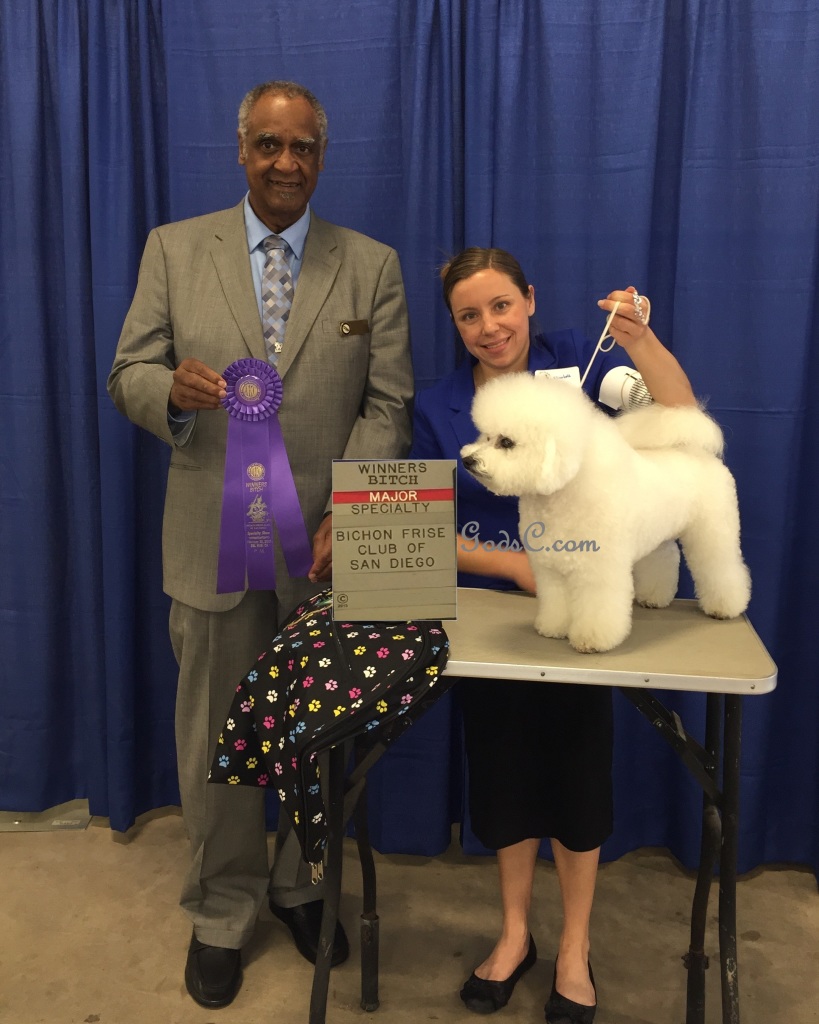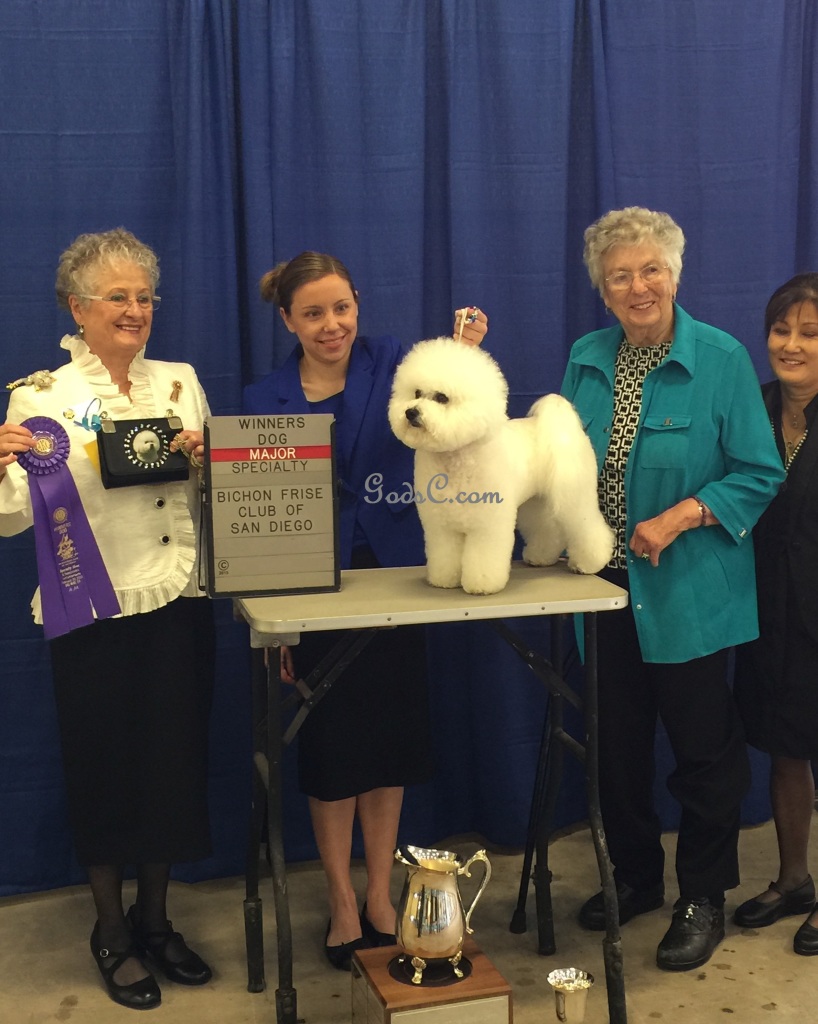 ____________________________________________
Facebook Page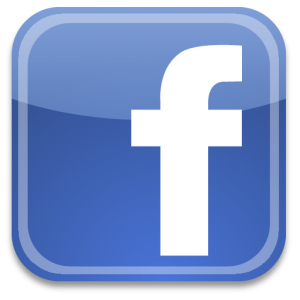 See our latest news & stay connected with us by liking our 2 pages!
God's Creatures Grooming Facebook Page.
_________________________________________
Animals for Adoption
Date: 2016

We are planning a litter of Bichons Frises Coming at the end of 2015/beginning of 2016 from Queen Hadassah and King Xerxes!  Taking adoption applications now and deposits from those that are approved to be added to the waiting list.  Click the Bichon for more info
Date: 6/1/15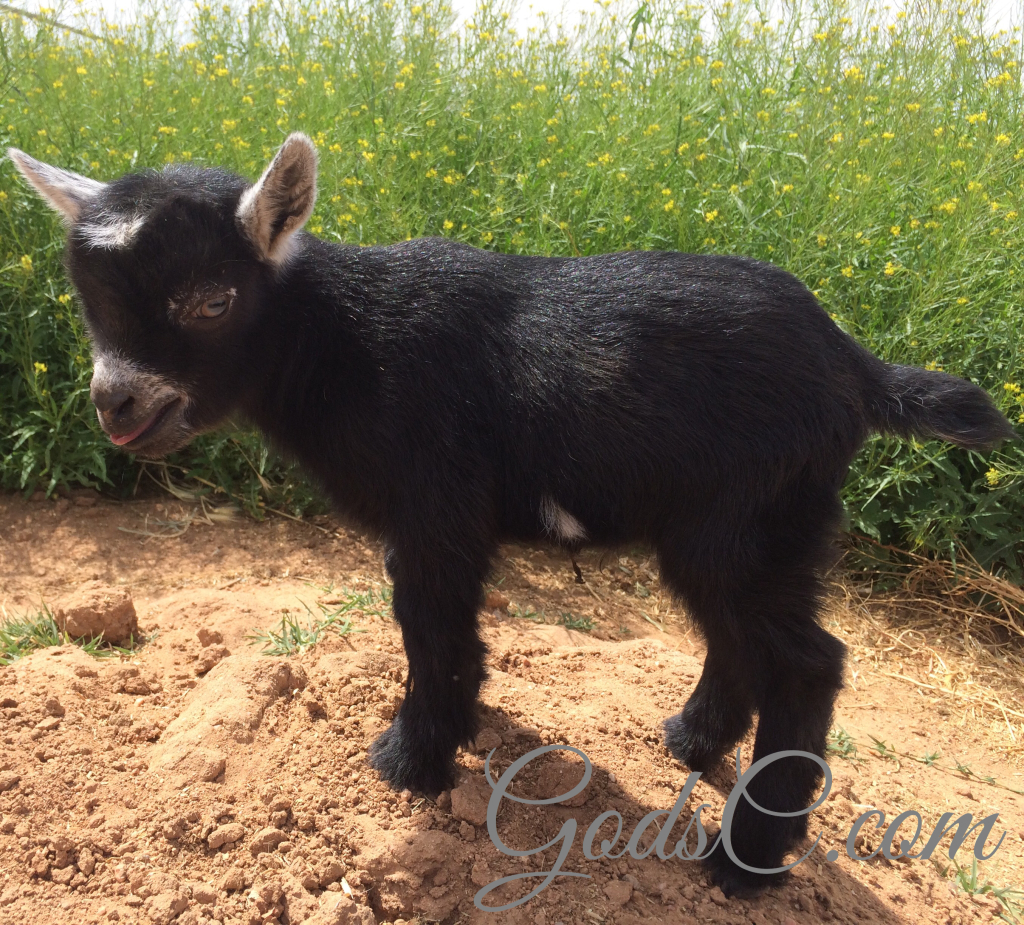 Announcing the arrival of our Baby Mini Goats!  Click the baby for more info.
Date: 6/1/15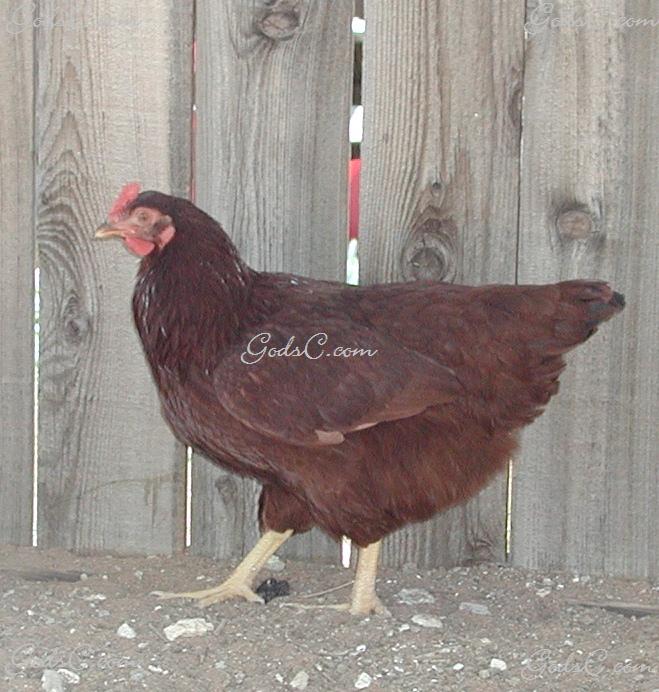 We have 2 Silkie rooster available and baby Silkie chicks!  Click photo
Date: 6/1/15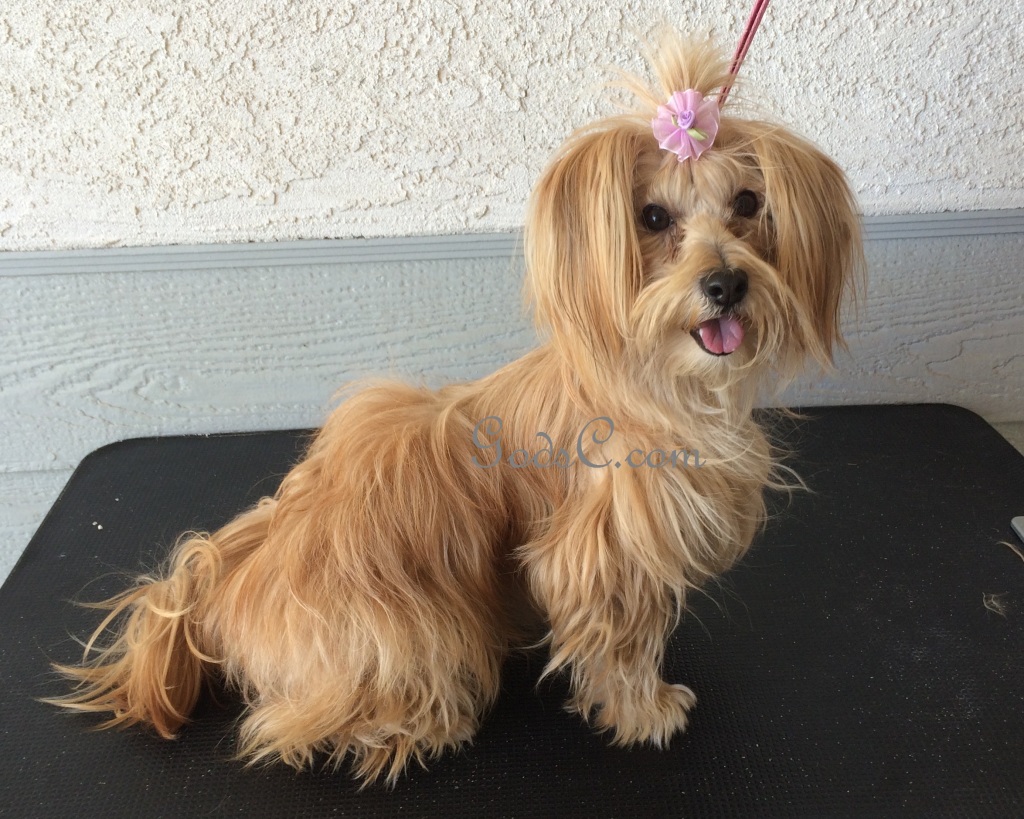 This girl is up for adoption! She is a Yorkie Havanese Mix that was rescued 2-28-15.  Click her photo for more info and to send in an adoption application.
Date: 6/1/15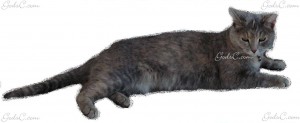 1 rescued Kitty Cat still looking for a loving home.
<— Click the kitty for more info
_________________________________________
Events
Date: July 11, 2015
Even: Open House Grooming Event
Time: 6pm – 8pm
Location: God's Creature Grooming salon in Apple Valley CA (call for directions)
You are invited to take a free tour of our grooming salon! Come learn all about our grooming equipment and how we not only make dogs beautiful, but how we improve their health.  You will also be able to view live creative grooming demos and get to spend time with other dog lovers!  We will be raffling off a free grooming package (up to a $50 value) and other goodies too!  Every person attending will receive a free raffle ticket.  If you bring a guest, both you and each guest you bring, will receive a bonus ticket!  Additional tickets available for $1 each, 6 for $5, or 15 for $10.  Spacing is limited so call 760-71-DOGS-2 (760-713-6472) or email us at Contact@GodsC.com  to reserve your spot.
Only our VIPs (Very Important Pups) are allowed at this event and no other dogs will be permitted.  Our VIPs are those that visit our salon 4 or more times a year and are friendly with other dogs.  All our VIPs will receive a phone call from us extending our personal invitation.  As a bonus our VIPs will enjoy play time off leash in our fenced in yard.  Our VIPs will also receive a free creative design or accessory and an additional free raffle ticket!!!  A list of our Very Important Pups can be seen on our Facebook page www.facebook.com/ GodsCreaturesGrooming
Date: October 24, 2015
Even: Paws n Claws Pet Fair in Apple Valley CA
Time: 10:00 AM – 3:00 PM
Location: Civic Center Park
14999 Dale Evans Parkway
Apple Valley, California 92307
_________________________________________
Grooming News
Date: 2015 Monthly Grooming Special
Every month we have a new grooming special!  Be sure to ask our groomer about the month's special.  We often post photos on our grooming Facebook page of the month's special too.
_____________________________________________