Feeding Horses Alfalfa
Updated on 6/7/15, Originally posted on 12/24/11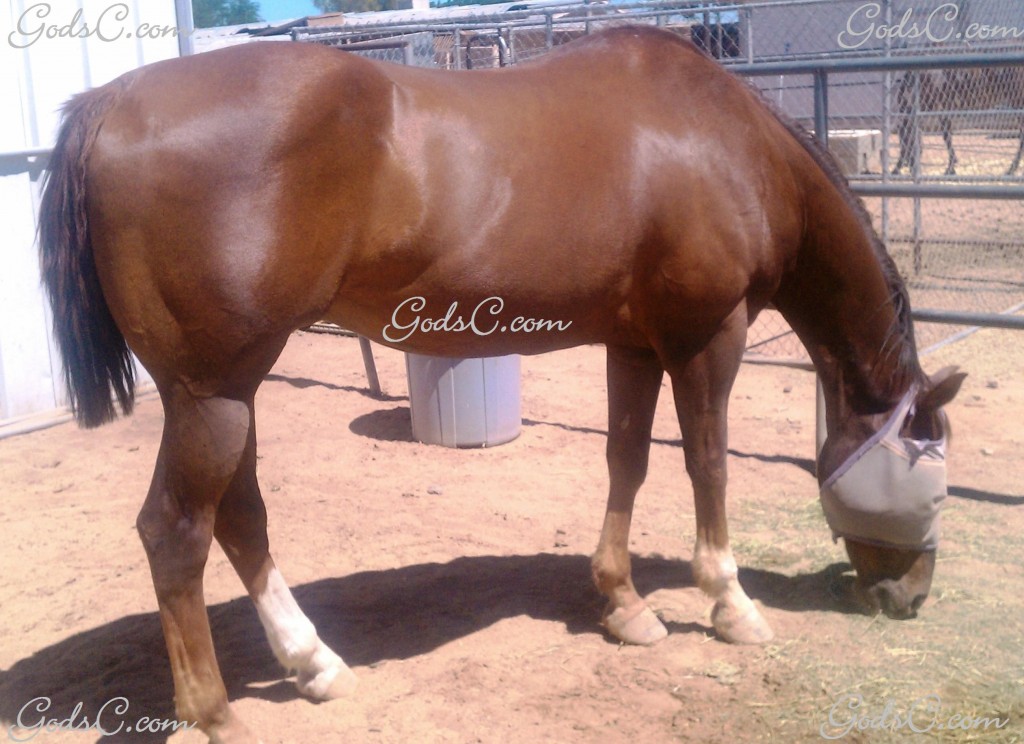 Bible Verse: Psalm 33:17 A horse is a vain hope for safety; Neither shall it deliver any by its great strength.
Here at God's Creatures, we love horses but we love the Lord so much more.  We love these verses; Psalm 33:16-22 because it says that the Lord is our true hope and strength.
Psalm 33:16-22 No king is saved by the multitude of an army; A mighty man is not delivered by great strength. 17 A horse is a vain hope for safety; Neither shall it deliver any by its great strength. 18 Behold, the eye of the LORD is on those who fear Him, On those who hope in His mercy, 19 To deliver their soul from death, And to keep them alive in famine. 20 Our soul waits for the LORD; He is our help and our shield. 21 For our heart shall rejoice in Him, Because we have trusted in His holy name. 22 Let Your mercy, O LORD, be upon us, Just as we hope in You.
Creature Tip: Horses and alfalfa can = energy. Feeding a horse straight alfalfa can make some horses very energetic, if the horse is not using up that extra protein and calcium Alfalfa contains.  So people say Alfalfa is link candy to horses and they will bounce off the walls if giving too much.  For horses that are only ridden a few times a month for an hour or two they will not need as much alfalfa.  Every horse is different.  Older horses, growing foals, and lactating/pregnant mares will need more Alfalfa than other horses.  If your horse is at a healthy body weight and has too much energy, try backing off a little on the Alfalfa.  Try adding in some Timothy, Bermuda, Orchard, or 3-Way hay slowly into your horse's diet.  Our horse is fed about 50% 3-way (oat, wheat, and barley hay) and about 50% Alfalfa but every horse is very different, this just happens to be our horses diet.  Also, grain can make a horse very hot too (hot means energetic), so be sure you only feed gain when a horse needs it.  A horse's diet can be a tricky thing and often needs adjustment depending on the time of year, how much you ride, and what kind of riding you do.  When working with your horse's diet, always watch their weight, and remember not to change the diet too suddenly.  Talk to your equine vet about your horse's diet and have your horse examined regularly.