Bedding for Rodents
Updated on 6/1/13, Originally posted on 10/29/11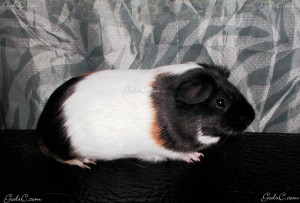 Bible Verse: Hebrews 4:13 "And there is no creature hidden from His sight, but all things are naked and open to the eyes of Him to whom we must give account."
From this verse we know that God sees everything, even hamsters or a tiny mouse.  Because He sees everything He sees both the good things you do and also the bad things.  The next time you want to do something bad when no one is looking, know that God is watching and turn away from sin.
Now for this week's creature tip:
Often cedar and pine shavings can cause respiratory problems with rodents; especially in rats.  The fine dust particles from these beddings will get into your pets lungs.  My favorite bedding for my little fury guys is paper shreds from my shredder, but caution must be used because of the ink.  It is best to use paper that is ink free so there will be no worries about poisoning your pet.  I also like to use paper towels sometimes as a bedding.
Changing your pets bedding is very important.  It is best to change your pet's bedding every other day but every day is best if possible.  Never let your pets bedding stay in the cage past 6 days!  A  pet can not stay healthy and live on dirty bedding, they will become sick.