God's Creatures is a private party located in Apple Valley, CA. We sometimes have animals for adoption that were rescued too. We do not have a place for people to visit. We only meet with people that have approved adoption applications. If you are interested in adopting an animal on this site call 760-713-647two or e-mail your phone number to **Contact@GodsC.com** We do NOT ship our animals!
What's on this Page?
From time to time we have other animals who need homes. We sometime rescued animals too and post them here for adoption. Also we may get an animal back from an owner who adopted from us but can no longer keep the animal. We are committed to our animals for their entire life and will take them back if an owner can no longer keep them. Please send in your adoption application for the animal you are interested at the >>>Adoption Application Link<<
---
Available – Pheona The Bulldog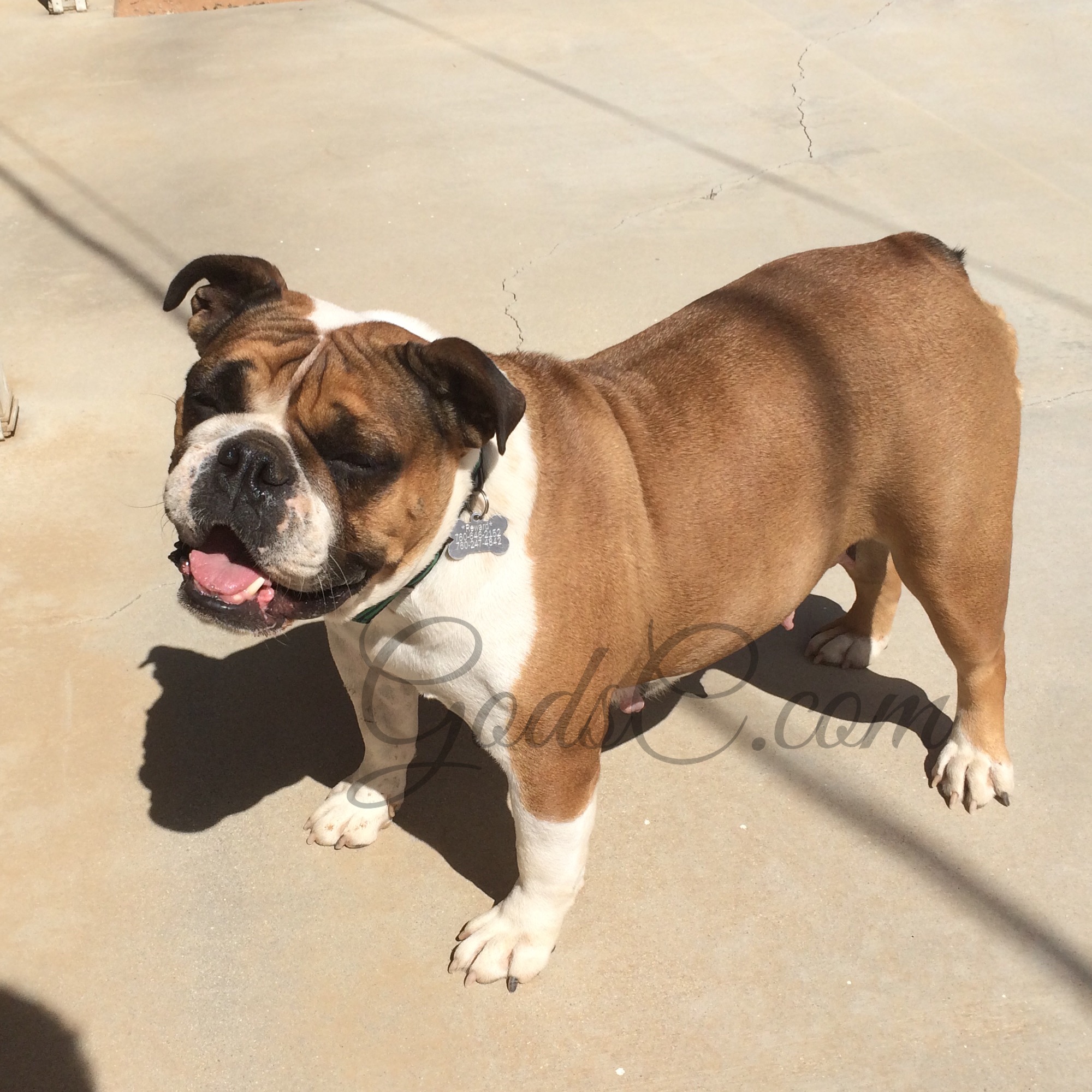 Status: Adopted as of December 2, 2017
Sex: Female
Name: Pheona
Age: 2 year approximately, according to our vet
Adoption Fee: With vet care, grooming, boarding, and food we have invested several hundred dollars into sweet Pheona (Approximately $1500 as of 10-26-17). We are not looking to get all our money back but would like to have some of it covered so we can continue to help other animals and to care for our own animals and rescues. Her fee is $700 and that's less than half what we have invested into her, we just want a great home for her.
About: She is a rescue that had been on the streets for 24 hours or more. We learned about her from a person reaching out for help and trying to locate her owners because she showed up the night before and they didn't know what to do. The people that found her were unable to take her in because of their own dogs and they had to leave for work. He finders were only able to put out food and water for the dog in the morning before they had to leave for work. We kept in contact with the finders and told them to call animal control to see if the dog was still out loos so at least she would be safe off the streets. As soon as the finders returned home from work later that evening, they saw the dog was still loose only now she was happily playing ball with the neighborhood kids. No one knew who she belonged to. Animal control hadn't picked her up either. We knew at this point we were the ones to help the dog now that animal control was closed and felt God telling us we were to help. We went to pick her up as it was getting very dark and it's a good thing we did too because we learned that there were coyotes around the location she was in! One more night out alone could have been deadly to this dog. We tried to locate her owners through animal control and a few other ways with NO success. We have looked for her owner for the amount of time Animal Control told us to and no one has claimed her. Now she has become our property according to Animal Control. She was checked for a microchip twice just to be sure and she dose NOT have one. It is obvious she's been used as a breeding dog but she is so amazing, sweet tempered, and well trained. She has been spayed, vaccinated, dewormed, a tumor was removed from her mammary glands, she will be microchipped, she has been professionally groomed, and given a clean bill of health by our vet. We are boarding her until a great home can be found. Understand that all this has taken a good bit of money and her adoption fee will help to cove only some of this. Taking adoption applications now and she will be ready for a home at the end of October 2017. She loves people and wants to be inside with them. She's a happy lazy dog but will get up and play ball with you like crazy. The next moment she can be calmly laying at your feet to be petted. She has been tested with chickens and she's great with them and hasn't even tried to chase them once. We have tested her with other animals and large groups of children too. She is a very quiet dog and will only bark when she wants inside the house or your attention. She is fully crate trained and will happily sleep quietly for hours inside her crate. She also will NOT pee or poop in her crate and is mostly potty trained in the hose. She can even use a doggie door. This is a GREAT family dog that just wants to be with you and loved. She is leashed trained as well.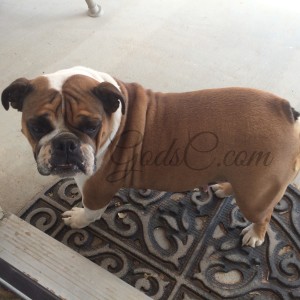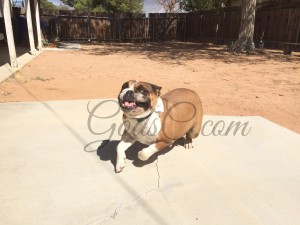 Pheona is so laid back that it always surprises us how she lights up to play as soon as you toss a ball. She LOVES to play ball or just sit by you quietly to be petted, the best of both words! Love this photo we snapped of her playing several days after being rescued

---
Available – Jo-Jo the Potbellied pig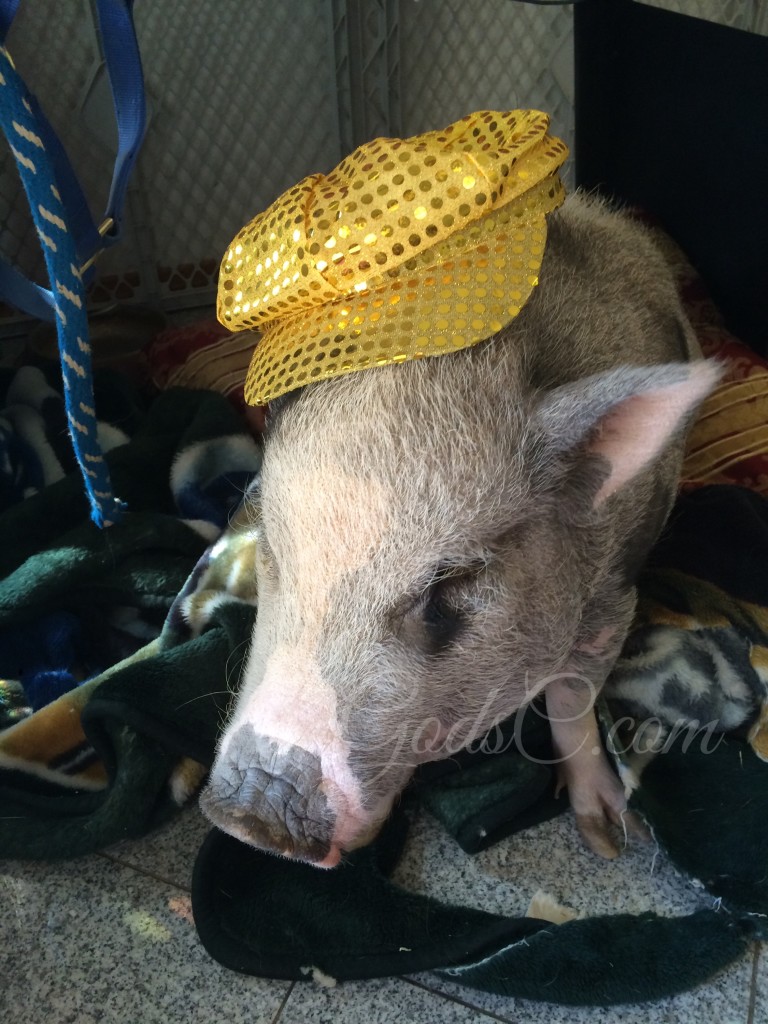 Jo-Jo came to use when her family was moving and they were not able to take her with them. She is fully potty tried and can stay in the house overnight to sleep for up to 10 hours. She's so friendly and gets along with any animal that likes pigs. Great with dogs, goats, horses, and more. very friendly and LOVES people. Will sit on command and over cucumbers. Taking adoption applications and available now. Her adoption fee is $100
---
Available – Buffy the Paint Horse

Last updated October 2017: Buffy the Horse is 22 years old and great to give little kids lessons on, or take out on the trails around town and traffic. She's barefoot right but if you plan on doing weekly trail riding she may need a half set of shoes. Great healthy, sound, loves to please, sound mind, she loves to hear you talk to her, works a little off of voice cues and leg cues, neck rains with a slight touch. $700. We would love to see her go to a local home here in the High Desert. We feel we don't always ride her enough and she needs to get out. We are in no rush to find her a home. If need be she can just keep on living with us but if a better home is out there for her with more time, we just want what's best for our dear horse.
---
Available – Chickens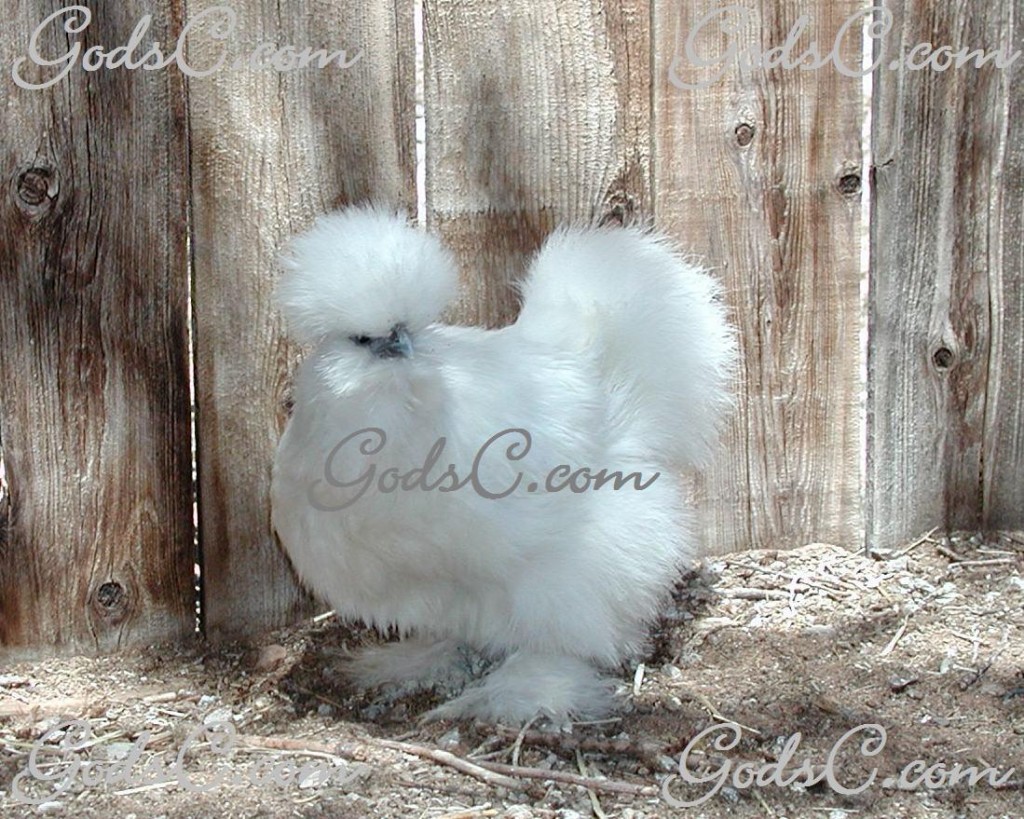 Last updated October 2017: Chickens, Silkie hen $30, 2 month old silkie baby $15, 3 two week old babies $10 each. 8 month old Brahma hen $25. The adoption application required for chickens, is that you send us photos of your set up for the birds to live in.
---
Above are animals available for adoption
---
Below are all adopted animals
Standard Poodle – Now Adopted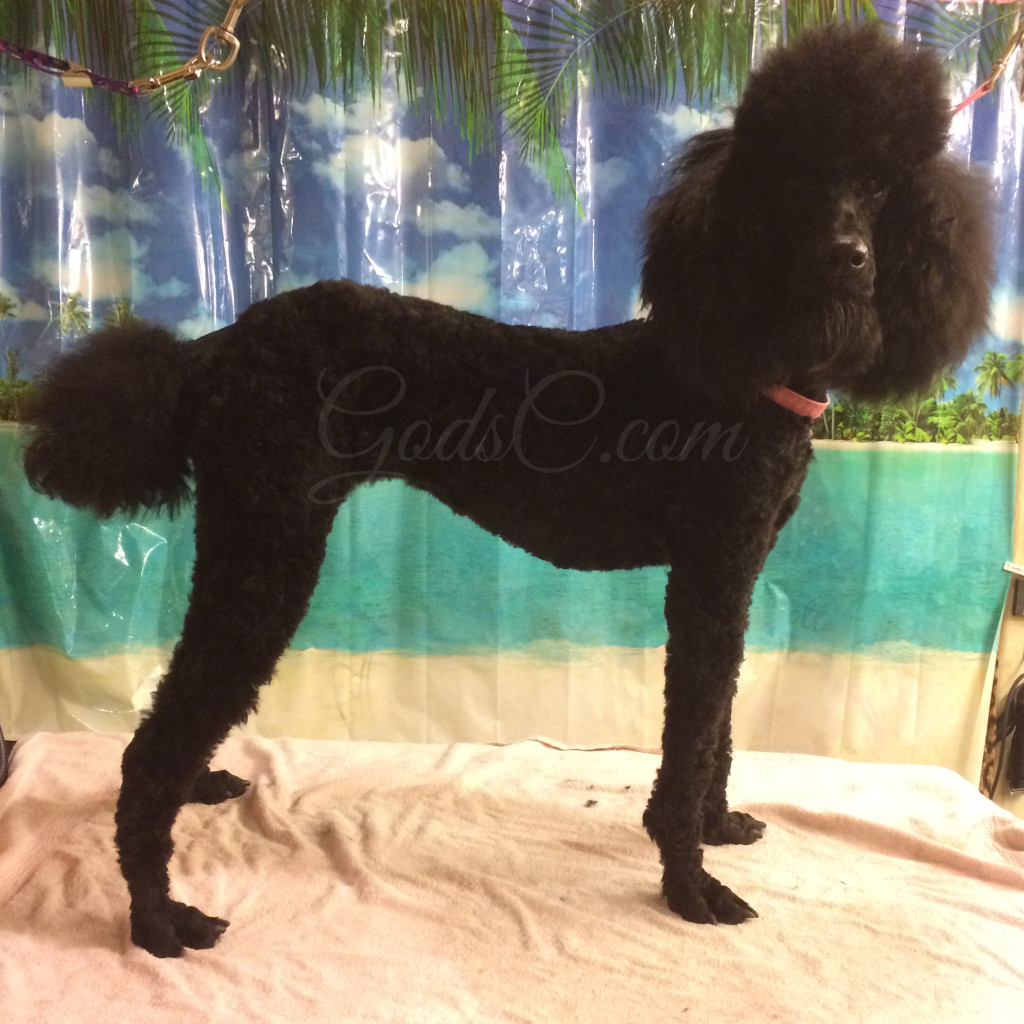 Status: Adopted as of 6-21-16, Congratulations Mr. Gullo on your new four legged friend!!
Sex: Female
Name: Lana
Birth Date: May 11, 2014
Vaccine Given: Bordetella and DA2PP & rabies vaccine
Spayed: Yes
Microchiped: Yes
De-wormed: 5-15-16 and 6-5-16
Why this dog needs a home: On May 14, 2016 Lana was returned to us due to the fact that her former owner of 2 years, could no longer care for her. We are committed to our dogs and always take them back and are so happy to see people keep their contacts and bring them back due to unforeseen circumstances in life.
About Lana: Lovely family dog, smart, beautiful, and loving. She needs a home that will love her back, take her to the groomers when needed, and on walks. Lana LOVES to play with other animals and children too. She comes to you being professionally groomed, spayed, microchip, shots, de-wormed, birth certificate, and leash. She's crate trained and learned how to use the doggy door and fully potty trained. An ideal home for her would be with another dog(s) and older children (she needs friends to play with!). She's a smaller standard at about 35lb and 25 inches tall at the withers.
Update: We have spoken with Mr Gullo since he adopted Lana and she is doing great! Her new name is now Gaby. Gaby is learning to love her new owner and even climbs up into his lap to sit with him. We know she will be very loved by her new family.
---
Right now we do not have any other animals for adoption on this page but please see our other pages by clicking on the words below.