Misty's before & after photos
Mist was a rescue dog that came from a home that no longer wanted her.  She was missing nearly all her teeth but she was able to eat soft food and she was a a good healthy weight.  We fostered her until her new loving family was found.
Before           After
________________________________________________
Mokka's before & after photos
Mokka was heavily matted so we had to shave him.  It is very limiting what can be done with matted coats as most of the hair can not be untangled thus it must be shaved off.  The photo below shows his matted coat as it is being shaved off.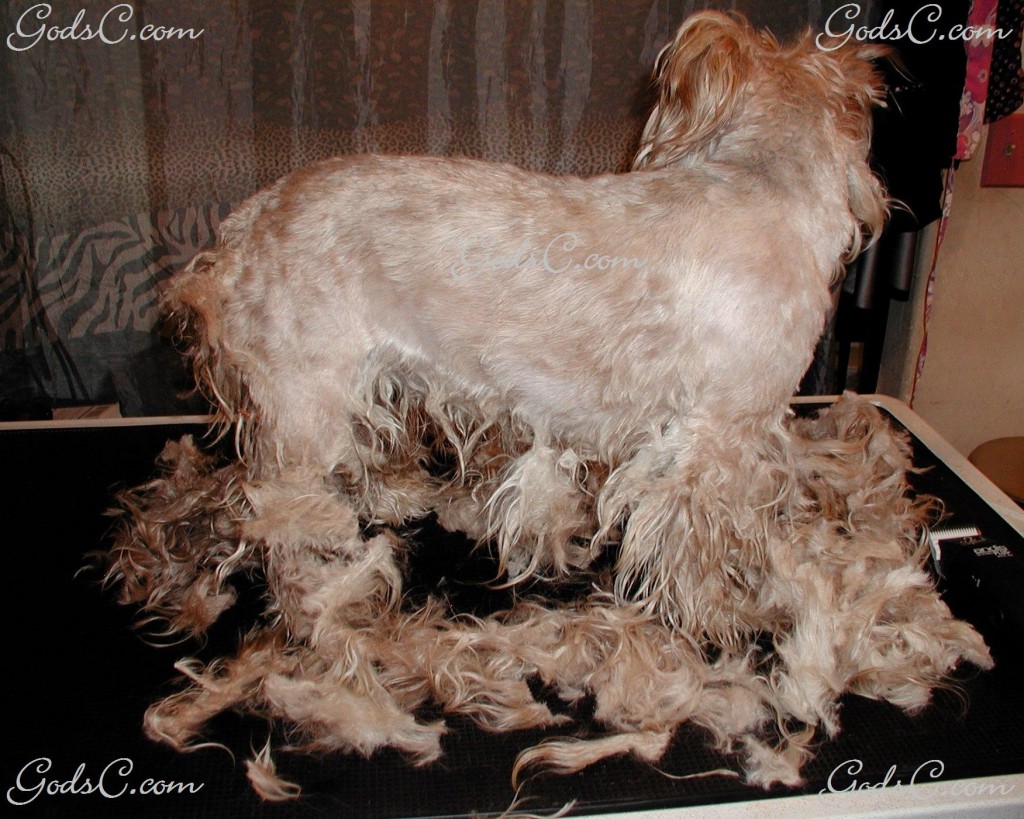 Before           After