Welcome to a privet tour of our grooming salon!
God's Creatures Grooming has gone mobile!
As of May 2016, we now making house calls!  This mean your fur baby can now be groomed in the comfort of their own home!  We bring all our professional equipment and clean up when we are finished.  Serving Adelanto, Apple Valley, Hesperia, Lucerne Valley, Phelan, and Victorville.  We are no longer using our grooming salon.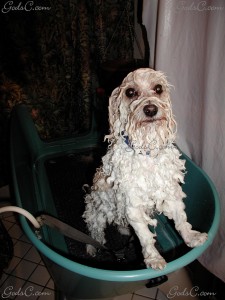 Before
This is where dirty dogs come in and beautiful dogs come out!
After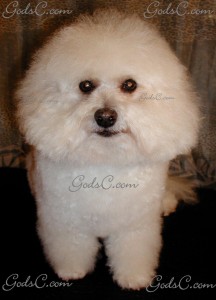 We are a licensed grooming salon working out of a home environment, that most dogs find very relaxing!  No more stressed out dogs from a noisy grooming shop!
We are always buying new and improved equipment and products so your dog will come out of our shop looking and feeling its best!!!
Here are photos of our new BIG heavy duty grooming table!  This quality sturdy table was especially purchased to accommodate the big dogs!  It has a weight capacity of 250 lb and is 48″ long x 28″ wide.  Yes, we groom BIG dogs in style!

Our BIG heavy duty grooming table lowers to 10 inches off the ground. Big dogs can easily walk on to the table and do not have to be lifted as most big dogs dislike being picked up and could become injured.  Your dog can walk on and off our table with ease and comfort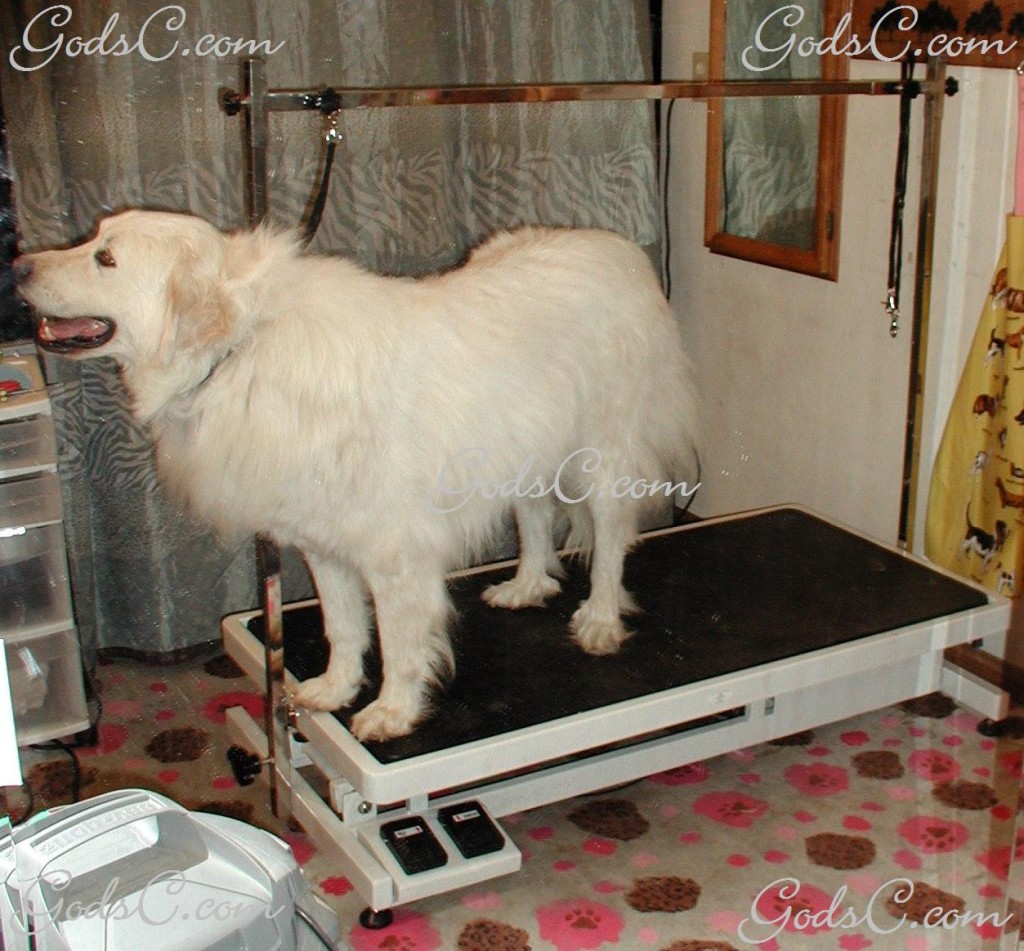 Here are more photos of our grooming salon.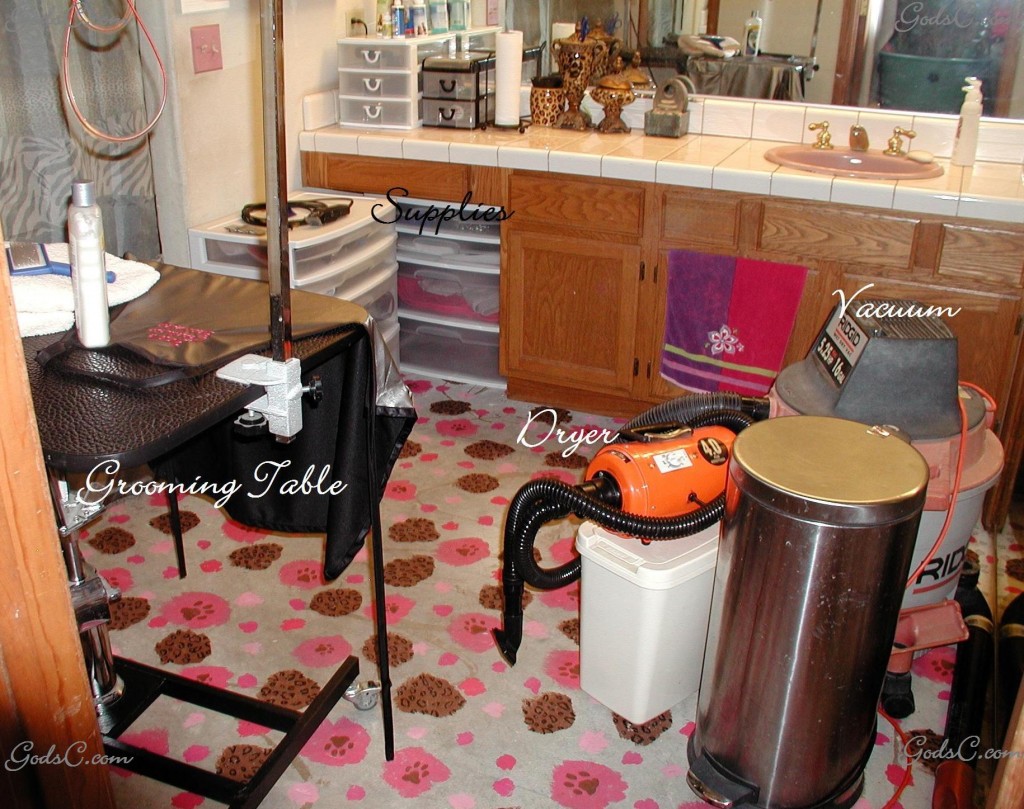 Photo of our bathing room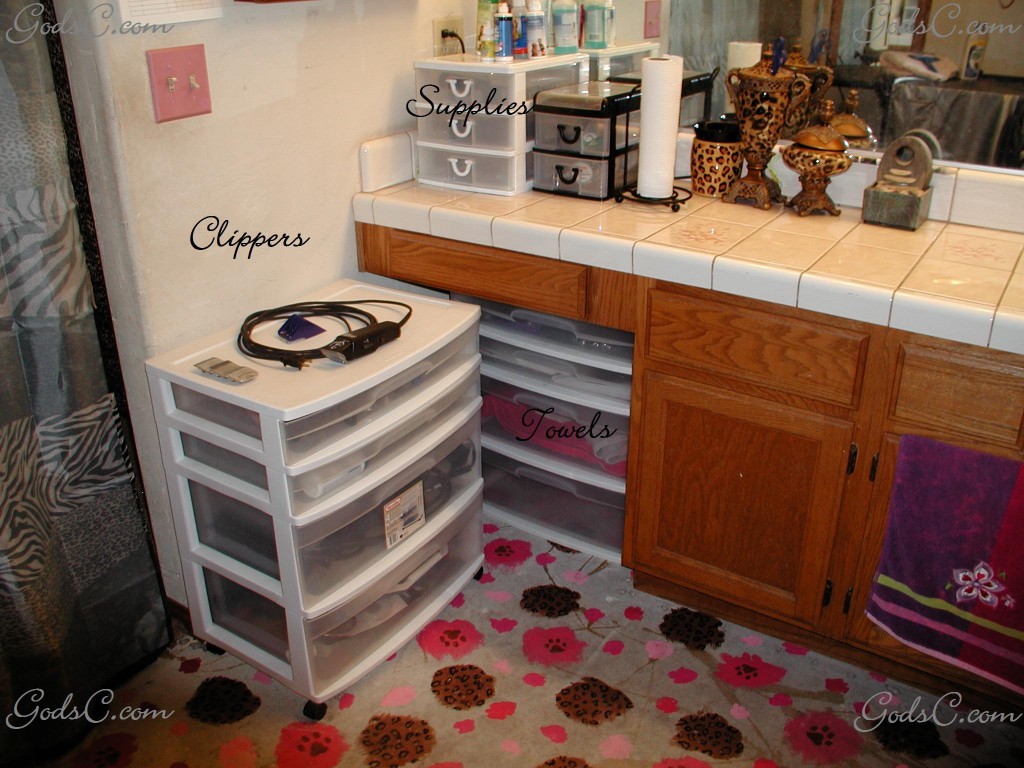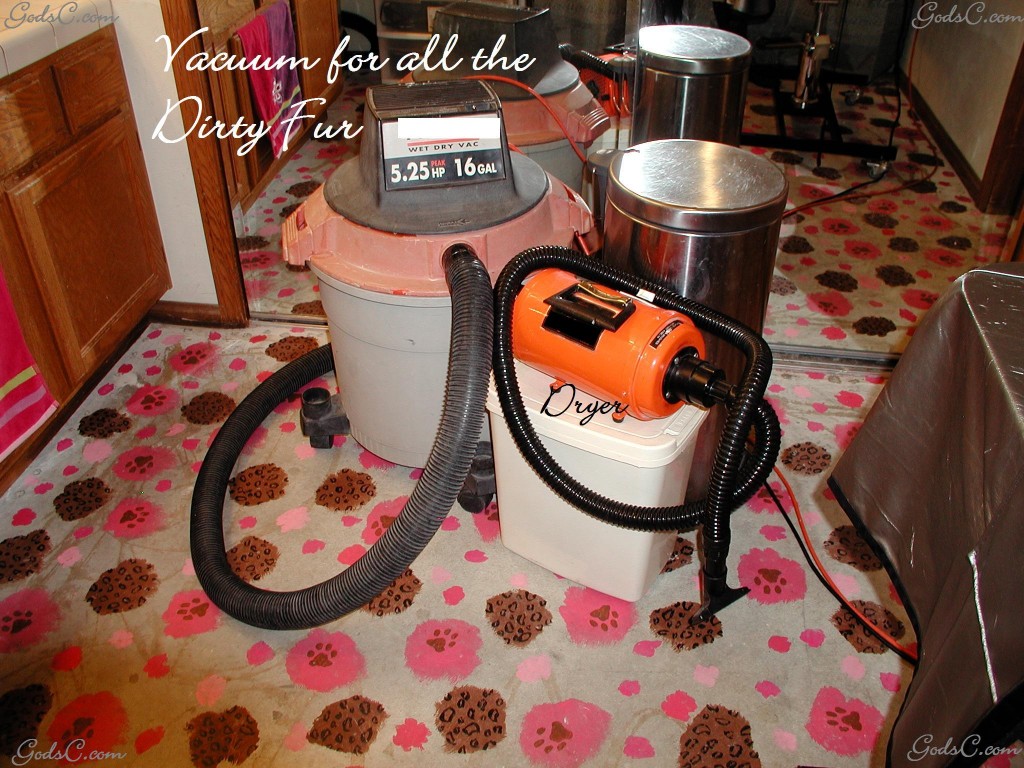 The bathtub