C

o

n

g

r

a

t

u

l

a

t

i

o

n

s
to the 2011 Christmas photo contest winners!
Thanks to all who has participated.  The way this contest worked was anyone was allowed to vote one time on any one of the 13 entered photos.  Every vote counted as 1 vote however; for those that liked our Grooming page on Facebook their 1 vote counted as 5 votes.  The voters decided the top 3 winners but the grand winner was chosen by us.  In this contest we had a total of 43 voters that voted 147 times altogether.
Grand Winner!
This is the judges favorite photo out of the 13 that were entered. 
Photo #8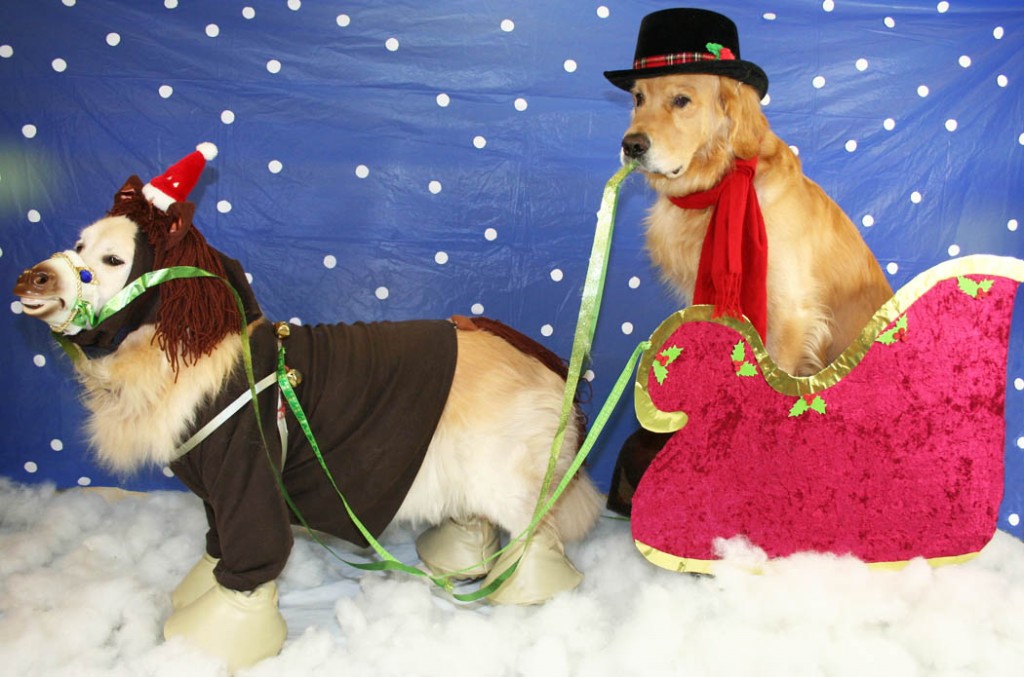 Sent by: Bonnie & Beth Abelew of New York
Pets Names: Aladdin and Phoenix
Breed: Golden Retrievers
Pets Ages: 9 years old & 5 years old
Caption: Phoenix is an old-fashioned fellow, going for a ride on a one-horse open sleigh, pulled by his dashing horse Aladdin.
1st Place Winner!

72 votes from 16 voters
Photo #11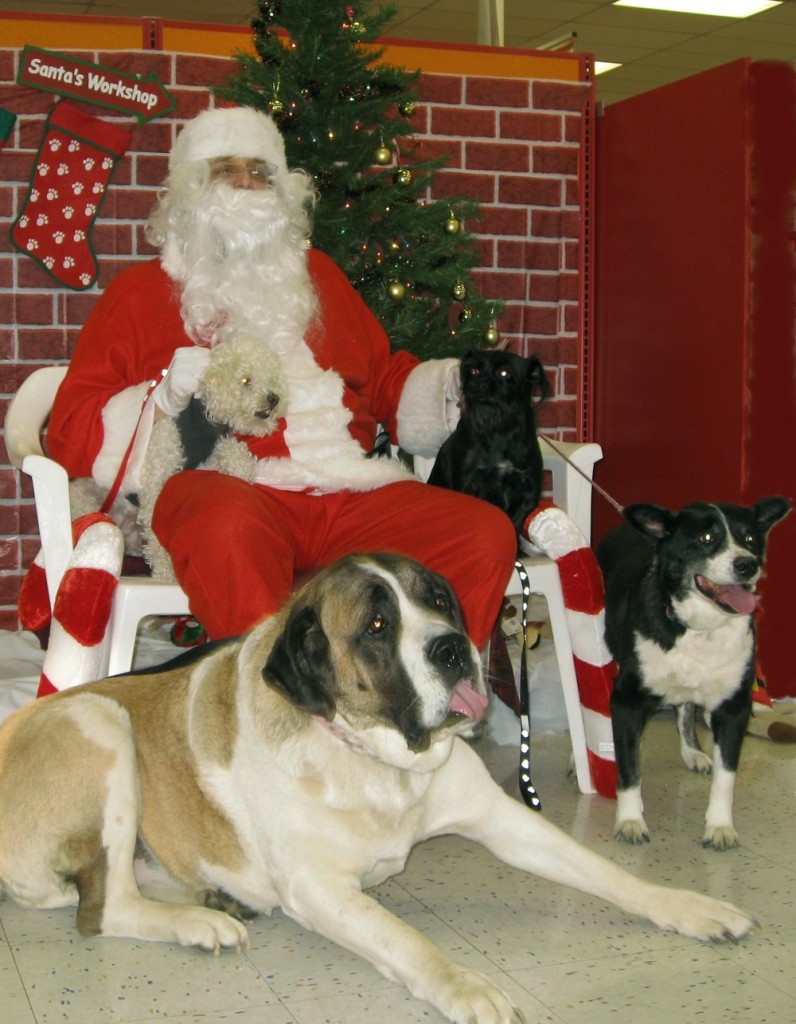 Sent by: Jennifer Garcia of California
Pets Names: Casper (Top left), Charlie (Top right), Lolly (Bottom left), & Cow Girl (Bottom right)
Breeds: Poodle Bichon Mix, Pug Terrier Mix, St. Bernard, & Chow Lab Mix
Pets Ages: 3, 6, 4, & 15 years old
Caption: "Time to tell Santa what they want for Christmas!!"
2nd Place Winner! 

43 votes from 10 voters
Photo #9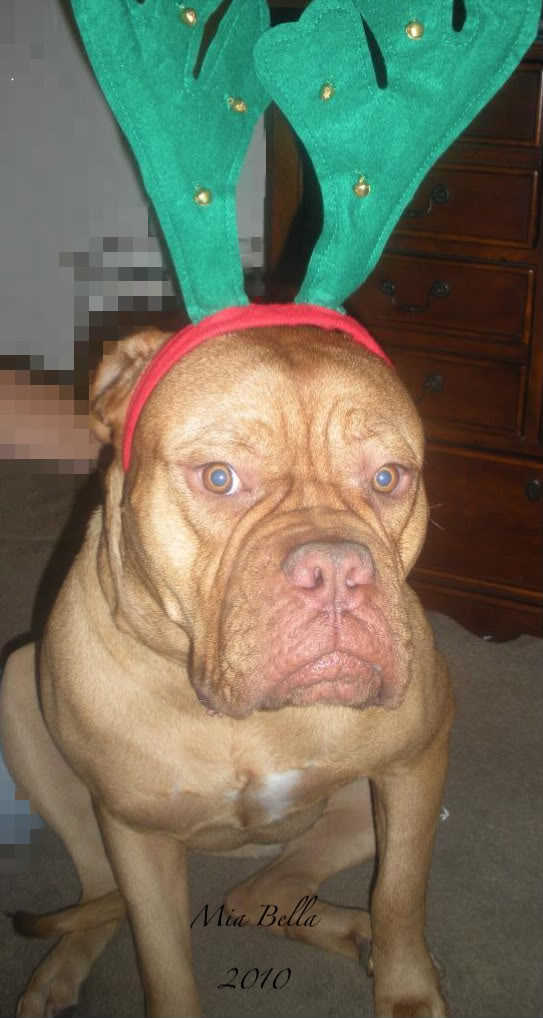 Sent by: Andrew Belmontez of Arizona
Pets Name: Mia Bella
Breed: Dogue de Bordeaux
Pets Age: 10 1/2 months old
Caption: Not to happy about Dad dressing me up as a reindeer…
3rd Place Winner!

12 votes from 8 voters
Photo #13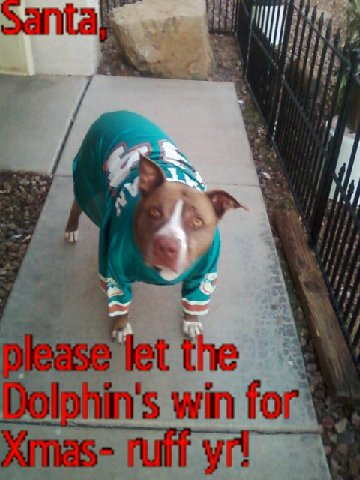 Sent by: Leslie of Arizona
Pets Name: Taytay a.k.a Tay 
Breed: Pit Bull
Pets Age: 2 1/2 years old
Caption: We're Miami Dolphin fans and it's been a long year – look @ her face!