Thanks to all who participated!  The way this contest worked was anyone was allowed to vote one time on any one of the 6 entered photos.  Also every time a person left a comment on a photo on our Facebook Page, that photo received one more vote.  The voters decided the top 3 winners and the grand winner was chosen by us.  In this contest we had a total of 2 votes from our website and 0 votes from Facebook.
Congratulations
to the 2012 Christmas winners!
Grand Winner!
This is the judges favorite photo out of the 6 that were entered.
Photo #1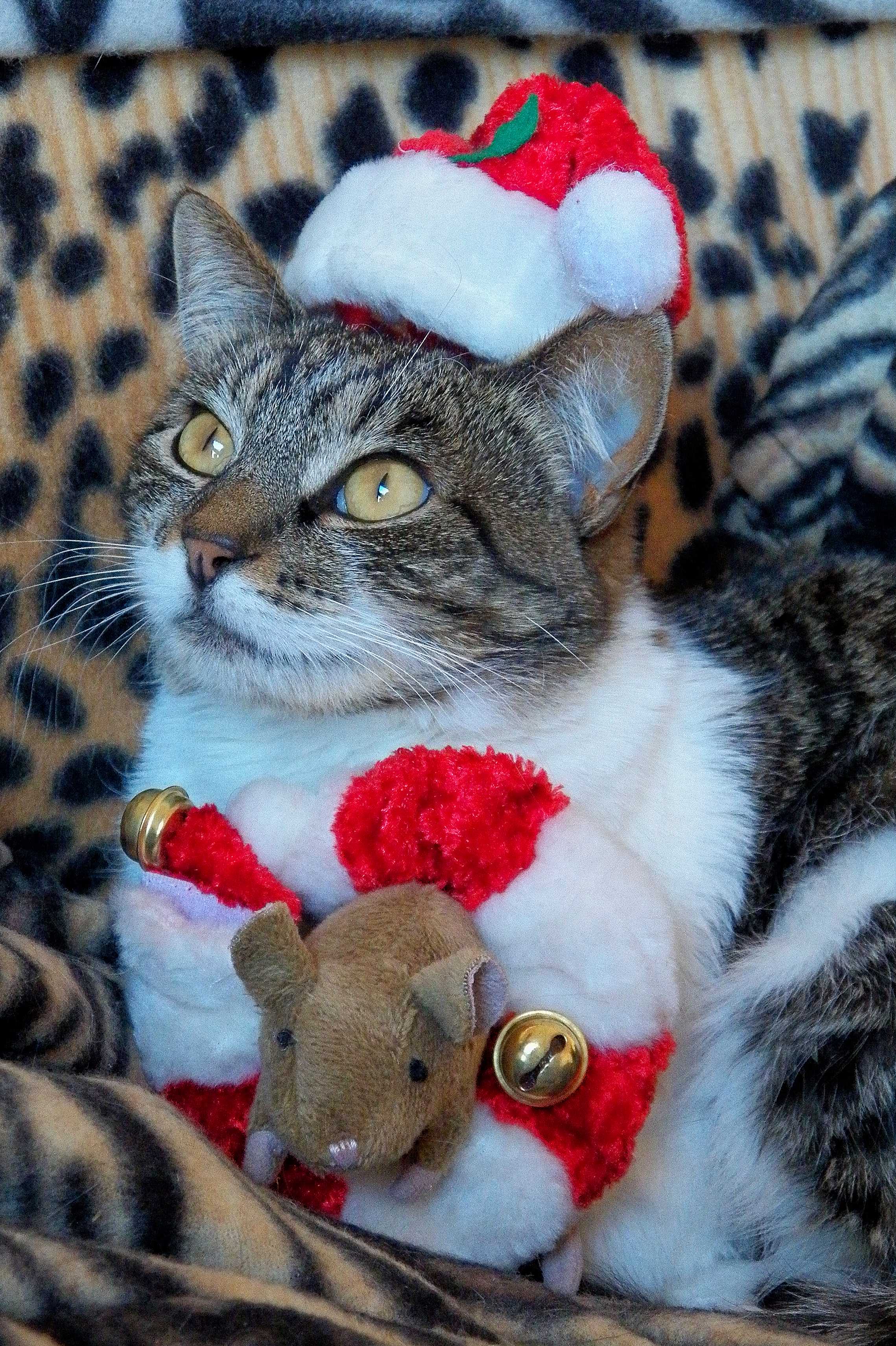 Sent by: Cindy Joyce of Nevada
Pet's Name: Tiger Lily
Breed of Pet: Tabby Cat
Pets Age: 3 Year's Old
Caption: "SANTA'S LITTLE HELPER"
1st Place Winner!

2 votes from this website + 0 votes from facebook = 2 votes
Photo #4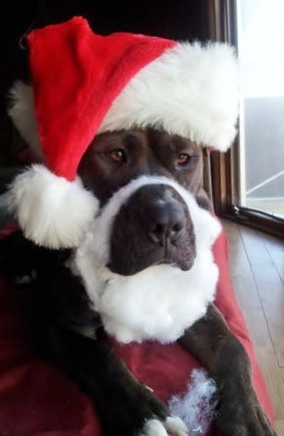 Sent by: Jeanine Miller of Illinois
Pet's Name: Rufus
Breed of Pet: Mastiff Pit mix aka Mutt
Pets Age: 2 1/2
Caption: Santa Rufus
2nd Place Winner!

0 votes from this website + 0 votes from facebook = 0 votes
Photo #5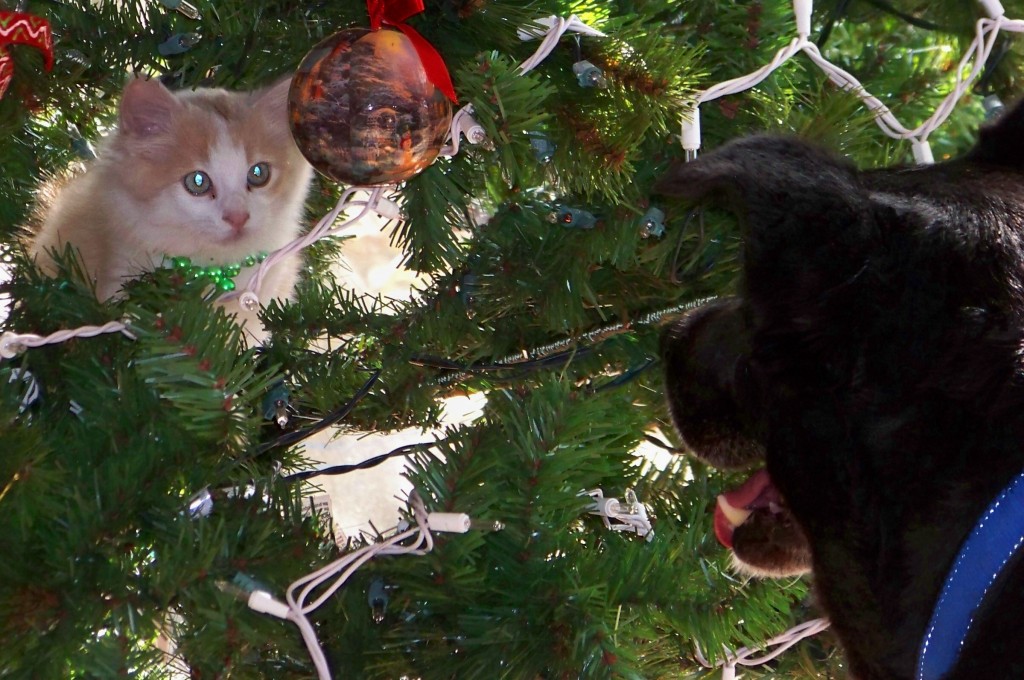 Sent By:  Jerry Dilliard of Texas
Pet's Name: "Pat the Cat" meets "Zeus the Moose"
Breed of Pet: Domesticated Long Hair & Lab/Border Collie mix
Pets Age: Pat 8 weeks old at the time of this picture and Zeus 8 years old
Caption:  "Merry Christmas to me!"
3rd Place Winner!

0 votes from this website + 0 votes from facebook = 0 votes
Photo #6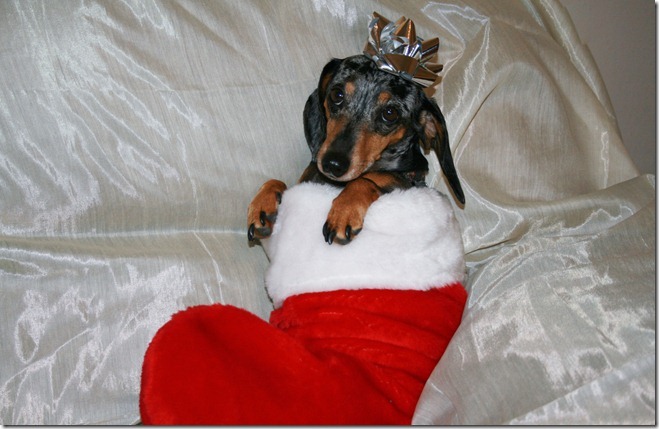 Sent by: Ashley Shrader of California
Pet's Name: Louise
Breed of Pet: Mini Dachshund
Pets Age: 6 Years old
Caption: Merry Christmas to all and to all a good night