Congratulations to the top 3
Easter Winners of 2011!
Thanks to all who participated.  The way this contests worked was anyone was allowed to vote one time on any one of the 19 photo.  In this contest we had a total of 93 voters.
1st Place Winner!

 56 votes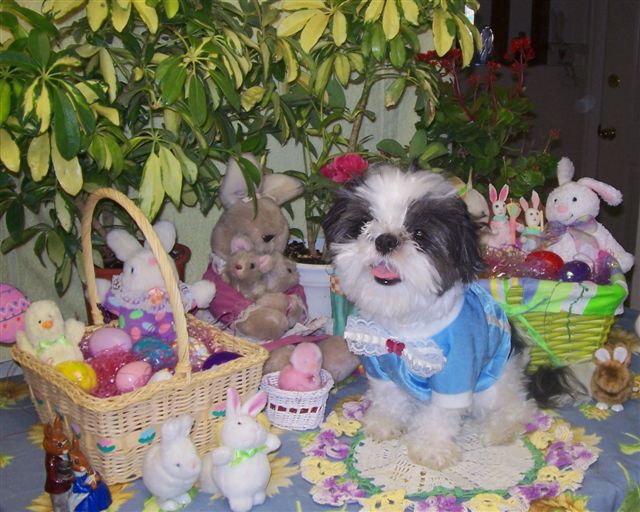 Sent by: Gin of Arizona
Pets Name: Bailey
Breed: Miniature ShihTzu
Pets Ages: 4 years
Caption: I'm happily surrounded by bunny and chick friends and get to wear my new Easter shirt too.
2nd Place Winner!

25 votes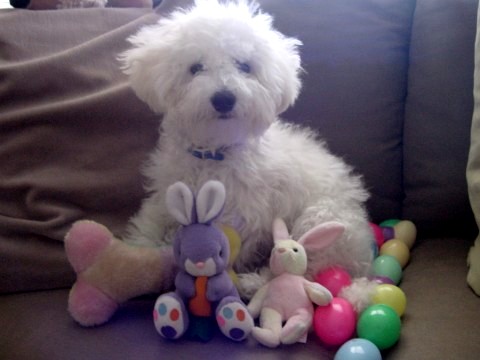 Sent by: Raynelle of Florida
Pets Name: KNUT
Breed: Maltese/Bichon Mix (maltichon)
Pets Age: 6 months
Caption: My first Easter, I just happen to have Easter Bunny Toys to show off, that's me "Cute Knut!" Happy Easter Bunny to All God's Creatures! Alleluia!"
3rd Place Winner!

3 votes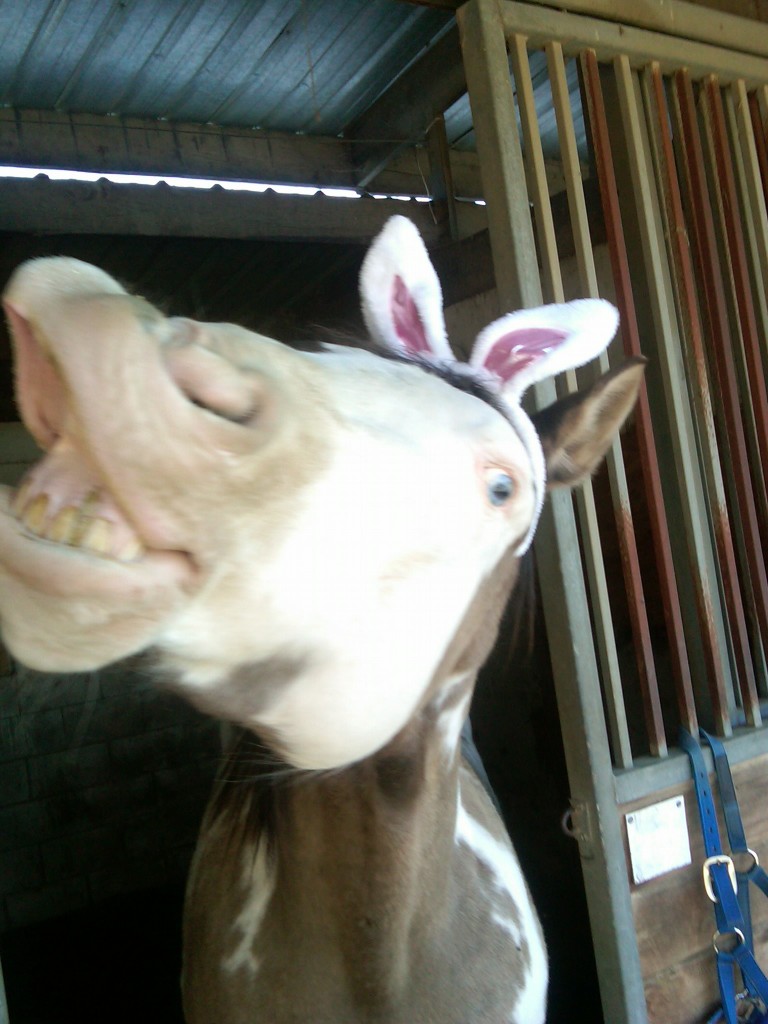 Sent by: Shannon Roberts of California
Pets Name: "Dusty Wild"
Breed: American Paint Quarter Horse
Pets Age: 13 years
Caption: This is Dusty sporting a nice big smile for all to see!