The 2012 Easter winners will be posted here soon!
C

o

n

g

r

a

t

u

l

a

t

i

o

n

s
to the 2012 Easter winners!
Thanks to all who has participated.  The way this contest worked was anyone was allowed to vote one time on any one of the 9 entered photos.  Every vote counted as 1 vote however; for those that liked our Grooming Page on Facebook their 1 vote counted as 5 votes.  The voters decided the top 3 winners but the grand winner was chosen by us.  In this contest we had a total of 14 voters that voted 42 times altogether.
Grand Winner!
This is the judges favorite photo out of the 9 that were entered.
Photo #5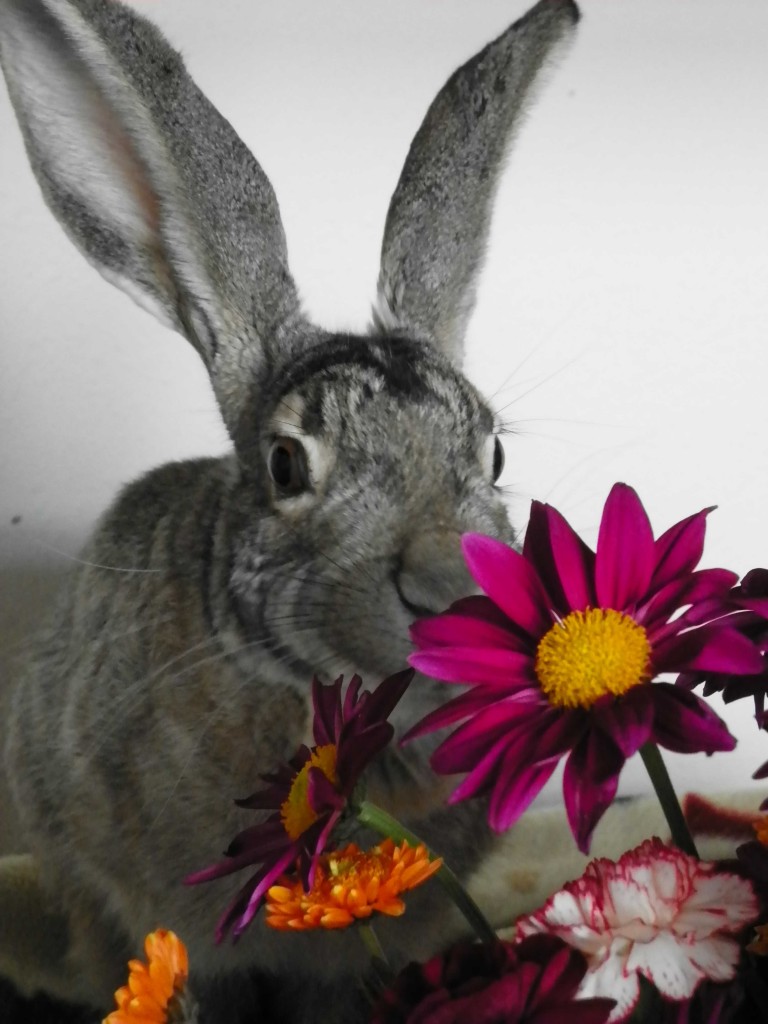 Sent by: Cindy Joyce of Nevada
Pet's Name: Goat
Breed: Jackrabbit (Domesticated pet!)

Pet's Age: 5 years old
Caption: "Smells Pretty!"
1st Place Winner!

16 votes from 4 voters
Photo #3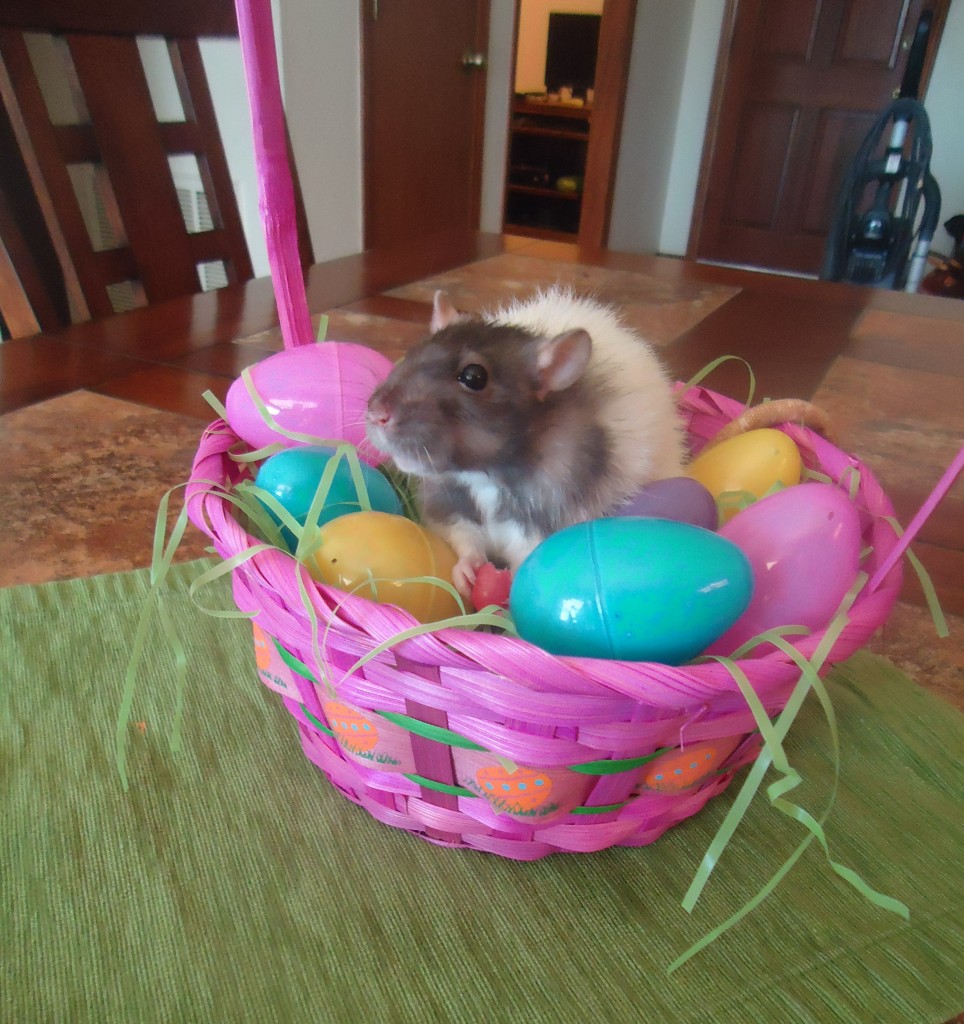 Sent by: Alex Brasch of California
Pet's Name: Chloe
Breed: Rat

Pet's Age: 1 year old
Caption: Lil' Chloe enjoying an Easter snack. (starburst jellybean)
2nd Place Winner! 

15 votes from 3 voters
Photo #8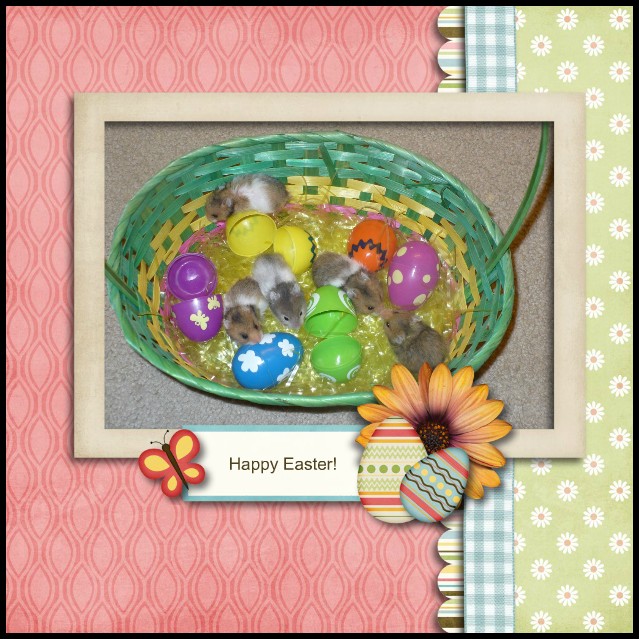 Sent by: Robin of California
Pet's Name: Trinnah, Diego Jr., Studley Jr., Digger Jr. and Brownette
Breed: Baby Syrian Teddy Bear Hamsters 
Pet's Age: born 3/3/12
Caption: Easter Hammies
3rd Place Winner!

11 votes from 7 voters 
Photo #5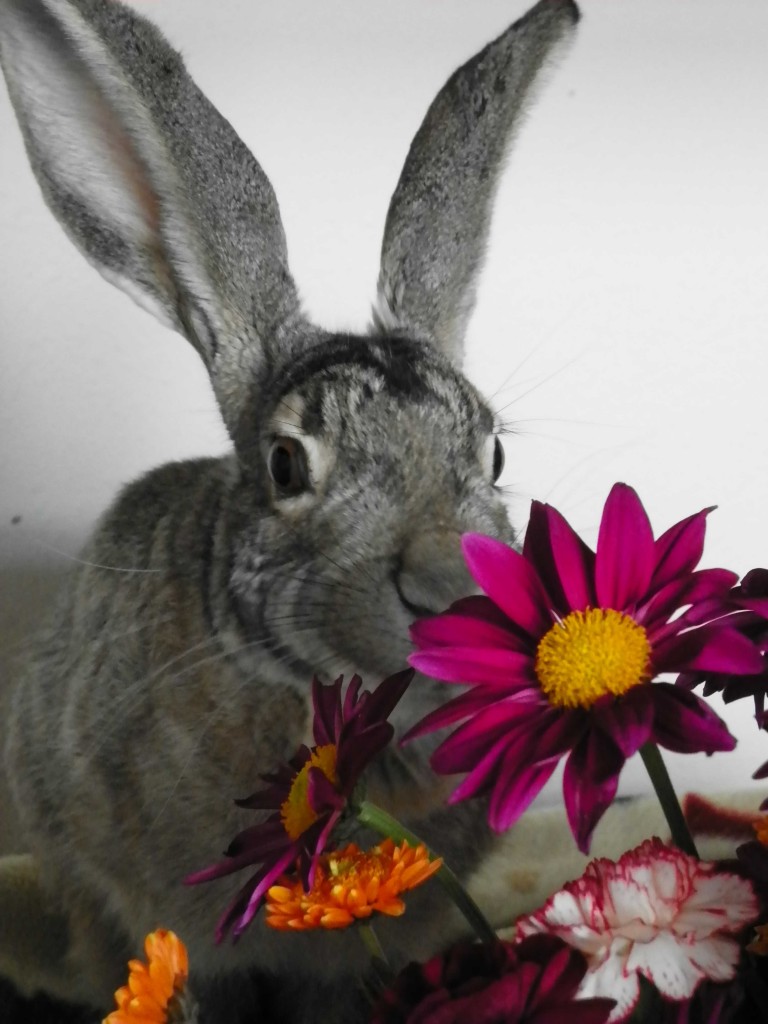 Sent by: Cindy Joyce of Nevada
Pet's Name: Goat
Breed: Jackrabbit (Domesticated pet!)

Pet's Age: 5 years old
Caption: "Smells Pretty!"