C

o

n

g

r

a

t

u

l

a

t

i

o

n

s
to the 2012 Valentine's Day winners!
Thanks to all who has participated.  The way this contest worked was anyone was allowed to vote one time on any one of the 14 entered photos.  Every vote counted as 1 vote however; for those that liked our Grooming Page on Facebook their 1 vote counted as 5 votes.  The voters decided the top 3 winners but the grand winner was chosen by us.  In this contest we had a total of 27 voters that voted 87 times altogether.
Grand Winner!
This is the judges favorite photo out of the 14 that were entered.
Photo #13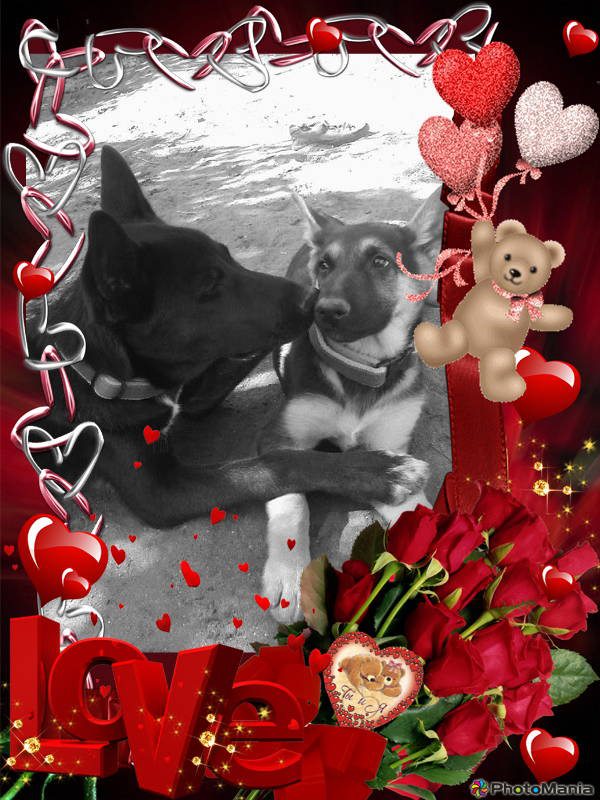 Sent by: Holliana of California
Pet's Name: Onyx (left) Piper (right)
Breed: German Shepherd/Husky Mix and German Shepherd
Pet's Age: 6 months old and 3 months old
Caption: Definitely in the valentine spirit.
1st Place Winner!

20 votes from 4 voters 
Photo #3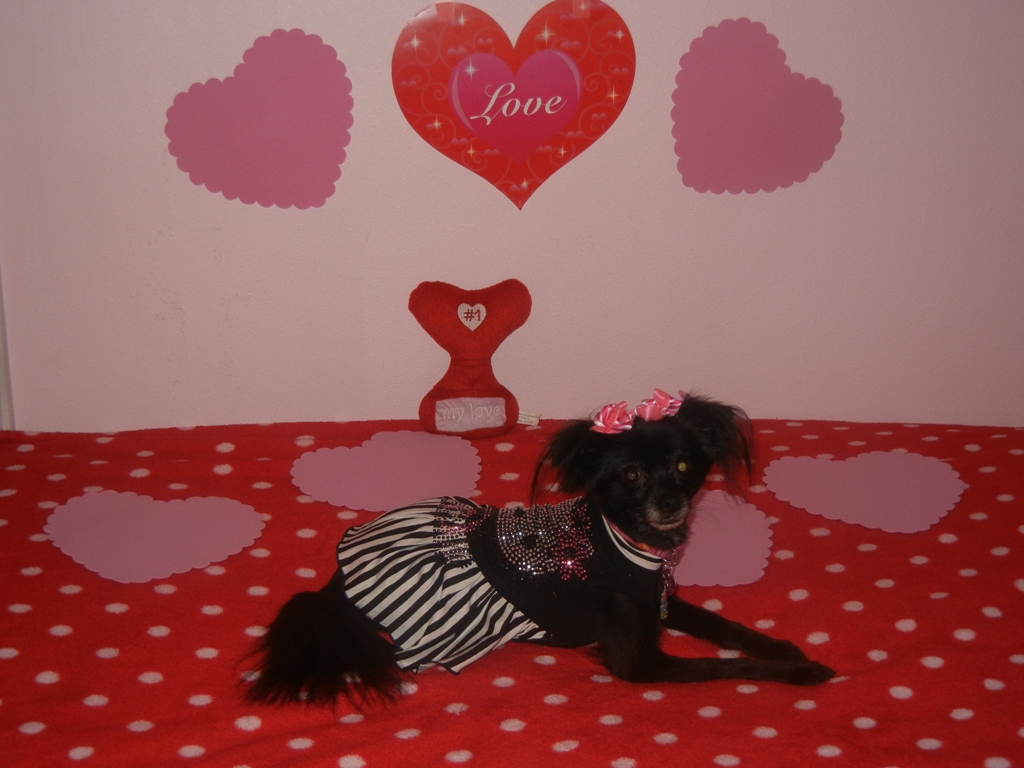 Sent by: Amanda Benzien of California
Pet's Name: Polly
Breed: Chihuahua/Pomeranian Mix
Pet's Age: 1  1/2 years old
Caption: "And the greatest of these is Love…" 1 Corinthians 13:13
2nd Place Winner! 

19 votes from 7 voters
Photo #14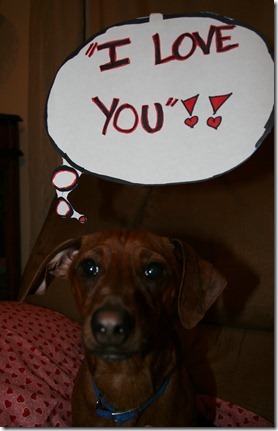 Sent by: Ashley Shrader of California
Pet's Name: Cooper
Breed: Dachshund Mix
Pet's Age: 9 months old
Caption: Won't you be my Valentine?
3rd Place Winner!

14 votes from 6 voters
Photo #9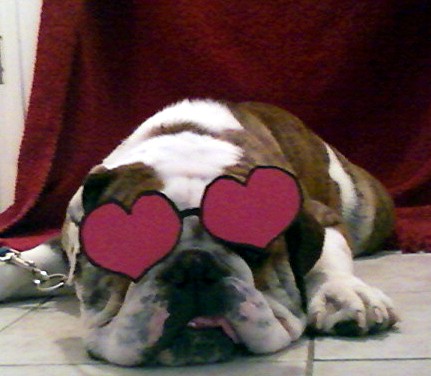 Sent by: Lorraine Dingle of California
Pet's Name: Bubba
Breed: English Bulldog
Pet's Age: 1 year old
Caption: "Is this really a face only mother could love?"