John 19:17-18
17 And He, Bearing His cross, went out to a place called the Place of the Skull, which is called in Hebrew, Golgotha, 18 where they crucified Him, and two others with Him, one on either side, and Jesus in the center.
 After Jesus was crucified He was laid in a tomb. The tomb was sealed and guards were set in front. Because the priests and Pharisees had heard Jesus say "After three days I will rise." They thought His disciples might come by night and steal Him away and say to the people, "He has risen from the dead." When the Sabbath was past, Mary Magdalene and another Mary went to the tomb.
 Mathew 28:2-8
2 And behold, there was a great earthquake; for an angel of the Lord descended from heaven, and came and rolled back the stone from the door, and sat on it. 3 His countenance was like lightning and his clothing as white as snow. 4 And the guards shook for fear of him, and became like dead men. 5 But the angle answered and said to the women, "Do not be afraid, for I know that you seek Jesus who was crucified. 6 "He is not here; for He is risen, as He said. Come, see the place where the Lord lay. 7 "And go quickly and tell His disciples that He is risen from the dead, and indeed He is going before you into Galilee; there you will see Him. Behold, I have told you." 8 So they went out quickly from the tomb with fear and great joy, and ran to bring His disciples word.
 So they told Jesus disciples and the disciples met Him their.
 Luke 24:50-53
50 And He led them out as far as Bethany, and He lifted up His hands and blessed them. 51 Now it came to pass, while He blessed them, that He was parted from them and carried up into heaven. 52 And they worshiped Him, and returned to Jerusalem with great joy, 53 and were continually in the temple praising and blessing God. Amen.

Road to Salvation
Romans 5:8  But God demonstrated His own love toward us, in that while we were still sinners, Christ died for us.
Romans 3:10  As it is written "There is none righteous, no, not one;
Romans 3:23  for all have sinned and fall short of the glory of God. 
Romans 6:23  For the wages of sin is death, but the gift of God is eternal life in Christ Jesus our Lord.
Romans 10:9-10  that if you confess with your mouth the Lord Jesus and believe In your heart that God has raised Him from the dead, you will be saved. 10 For with the heart one believes unto righteousness, and with the mouth confession is made unto salvation.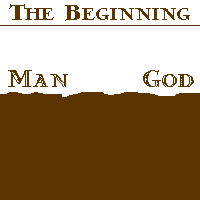 Jesus had to die for yours and mine sins. Hebrews 9:22 "and without shedding of blood there is no remission." So you see if Jesus did not die for our sins we would have to die for them. But we do not have to because Jesus took our place. If you make Jesus your Lord and ask him into you heart you will go to heaven when you die and live with him for ever.   We are all going to die one day but our souls will live on either in haven or hell.  Jesus gave us this incredible gift. Will you accept this free gift and ask Him into your heart and make Him your Lord?
If you want Jesus to be your Lord and savior say this prayer and mean it with your heart.
Dear Jesus I am a sinner, I need your forgiveness, save me from my sins. I believe you are the one true God that died for my sins. I make you Lord of my life in the name of Jesus amen.
If you said this prayer and meant it congratulations you are now a Christian!  Emails us and let us know that you are now a Christian and if we don't meet here on earth I will meet you in haven. I encourage you to read the Bible to help your new walk with the Lord grow.